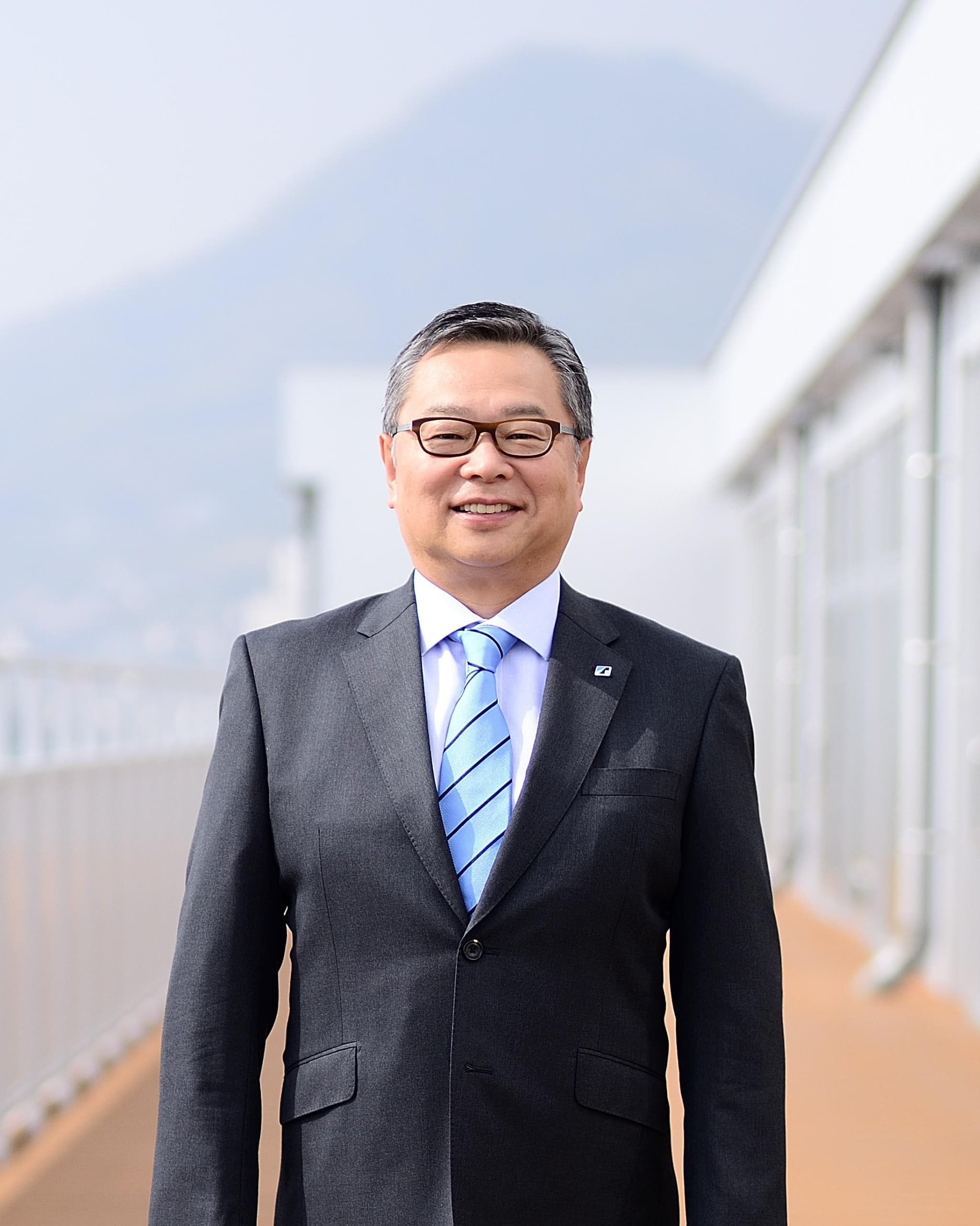 To Our Valued Stakeholders:
I am Toshiaki Ujiie, and I was appointed as the new President and Chief Executive Officer of Tadano Ltd. on April 1, 2021. The Tadano Group has established the long-term goal of becoming No. 1 worldwide in the LE*1 industry, and we are working further to grow our business globally. Since our acquisition of the Demag Mobile Crane business in 2019, more than half of the Tadano Group's employees are working outside of Japan, and sales outside of Japan now account for 50% of total consolidated sales. As the Tadano Group becomes increasingly global, my first and greatest mission as president and CEO is to make the concept of "One Tadano" a reality.
The Mid-Term Management Plan (20-22) has been reviewed due to the coronavirus disruption and other factors, and we have established the new Mid-Term Management Plan (21-23) for the Tadano Group to continue to join forces to carry out. The following four points are the key changes for this revised edition:
(1) Enhanced AT/CC*2 sales and initiatives toward rising clean energy demand following the reorganization of Tadano's European Operations
We are carrying out rapid strategic restructuring at our German subsidiaries Tadano Demag GmbH and Tadano Faun GmbH, aiming for long-term growth in the Tadano Group. We also expect that our products will make a large contribution to construction sites for wind power and similar projects that are expected to grow in the Green Transformation market in the future.
(2) ESG and SDGs Initiatives
In April 2021, we declared our objective of achieving Net Zero Carbon Emissions by FY 2050. On that path, we have set the following objectives to be achieved by 2030 as our long-term environmental goals for our Group: a 25% reduction in CO2 emissions from our business activities, a 35% reduction in CO2 emissions from product use, and a 50% reduction in the amounts of industrial waste from our business activities (all compared with FY 2019 baseline).
(3) Digital Transformation (DX) and Green Transformation (GX) initiatives as catalysts for a shift in business domain: from Lifting Equipment to Lifting Solutions
As a result of innovations in digital technologies, the use of IoT and AI is expanding rapidly. Tadano also intends to incorporate digital technologies into our products, and will shift our business by utilizing new solution services (software) focused on "lifting" in addition to our products (hardware) to meet customer and worksite needs.
(4) Advancing the One Tadano Concept, enhancing governance, and diversifying company management
From the perspective of a long-term global strategy, in October 2021 we consolidated the three previous brands of Tadano, Demag, and Mantis into the Tadano brand. The positions of Chairman of the Board of Directors and CEO have been separated, and we have increased the number of outside directors. We have also added a female director and auditor, and have further improved the diversity of our management.
Finally, in times that are changing dramatically, a slow start could land us in a crisis. On the other hand, I believe that there are also opportunities for us that can open up the road to becoming the leader in the lifting equipment industry.
Based on our vision of "pursuing further excellence for the world and the future", I ask all members of the Tadano Group to apply One Tadano and work together as we continue in pursuit of becoming No. 1 worldwide in the lifting equipment industry.