The largest construction equipment trade fair in the world, bauma 2016, is rapidly approaching with more than 3,400 exhibitors and 535,000 visitors expected to attend. Of course, Tadano will also be exhibiting at bauma 2016, which will be held in Munich from April 11 through 17, 2016. As is usual, the Tadano booth will be located at open-air area F12, booth number 1205.
Our new flagship ATF 600G-8 all-terrain crane will be the center of attention. It has the largest maximum lifting capacity (600 metric tons) in the Tadano product line and features the revolutionary Tadano Triple-Boom System, which does not require the transportation or handling of a separate boom suspension system. At the smaller end of our product line, we will also be presenting another world-class novelty, which is the successor of our formerly known ATF 50G-3.
Besides this, as part of the Euromot 4/ Tier 4f adjustment, Tadano has taken the opportunity to add features and updates across the full ATF product line. At bauma 2016 our customers will be able to experience these improvements, all of which have been developed to make their crane rental business even more profitable. Tadano is also pleased to be displaying two models of our robust rough-terrain and telescopic crawler cranes, the GR-1450EX and GTC-800. The latter will be available for the European market in 2017.
During the one-week trade fair, our customers are invited to visit our German production site to see our products in action. We are located only 185 km away from the fair site. Our shuttle bus will operate daily from the Munich fair site to Tadano Faun GmbH's factory premises in Lauf / Pegnitz (region of Franconia) and back to Munich.
For more detailed information regarding the proceedings and registration, Tadano fans need to approach their regular Tadano contact.
Press Images for Download:
1. The new ATF 600G-8 with the Tadano Triple-Boom System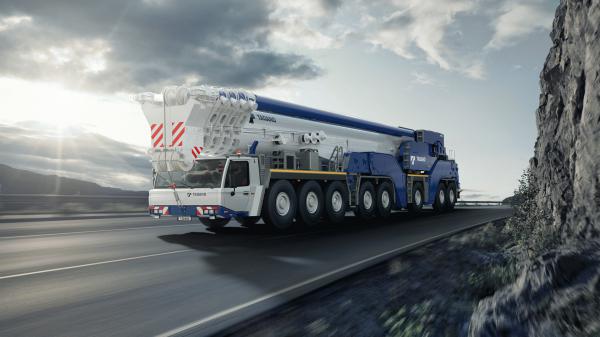 2. The new ATF 220G-5 with Euromot 4 motorization