Tadano Hydraulic Cylinder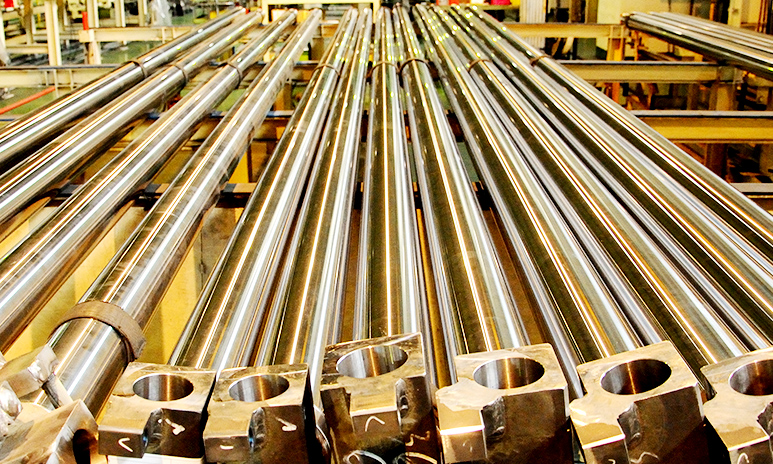 Your orders of any kind are welcome;
in small quantities with large items
for express delivery
at reasonable prices
Cylinders with a wide range of specifications are available;
Outer rod diameter: 10 mm - 330 mm
Inner tube diameter: 30 mm - 370mm
Stroke: Up to 9,500mm
Maximum pressure : 34.3 Mpa(350 Kgf/C)
Cylinders with excellent performance to Optimum Design Criteria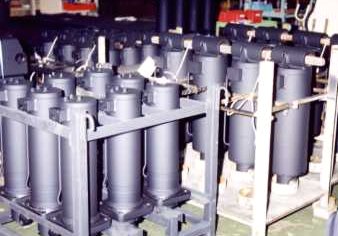 Tadano hydraulic cylinders are built into its cranes, that have established a name for themselves all around the world, and are outstanding especially in point of utility and lightweight.
Tadano hydraulic cylinders are of such a high quality, time-proven and backed up by its experience and achievement, that you can rest assured of the durability of their sealing parts(packing and bearing) as well as sliding performance that have been co-developed with a specialist in the field.
The following optional parts are available upon request;
Safety device
Counter balance valves, emergency breaker valves, etc.
Load detection devices
Position detection devices
Any kind of hydraulic oils
The following specific items are also in our scope of supply;
Electron beam welding -maximum length 10 metres
Abrasion of the outer surface of pipes -maximum diameter 330mm-maximum length 10metres
Superfinishing of the inner surface of pipes; burnishing
Any kind of welding you may need
Please make inquiries at our office for any specific size requirements.
Tadano new facilities with state-of-the-art engineering techniques provide;
Electron beam welding that has enhanced the quality and reliability of its products enables the welding to different kinds of metals.
Multi-layer plating, especially Heef Chrome plating provides effective rust prevention.
Most care is given to the durability and rust prevention of cylinder rods to ensure their high quality.