Telescopic Boom Crawler Cranes
GTC-700
Telescopic Boom Crawler Cranes
GTC-700
Assist cylinders for jib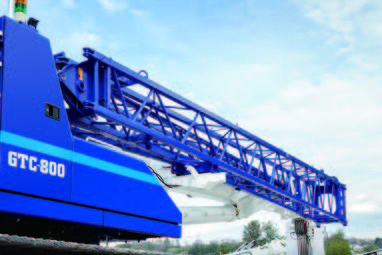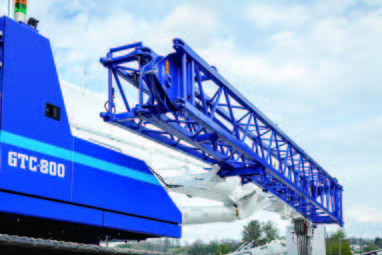 When mounting and stowing the fly jib, two assist hydraulic cylinders ensure safe and efficient operation.
OPTI-WIDTH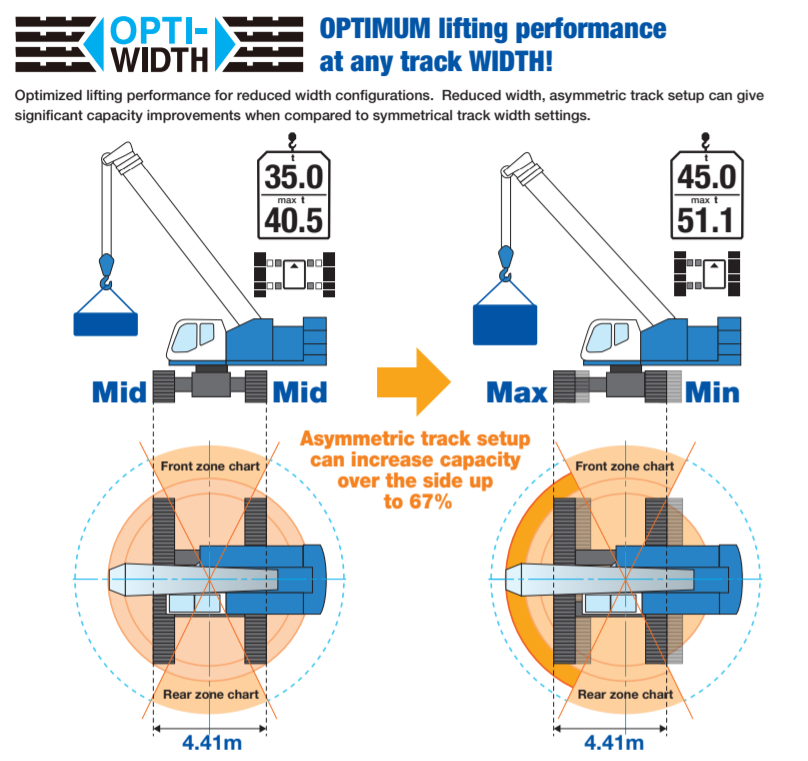 Optimized lifting performance for reduced width configurations. Reduced width, asymmetric track setup can give significant capacity improvements when compared to symmetrical track width settings.
Self-removable counterweight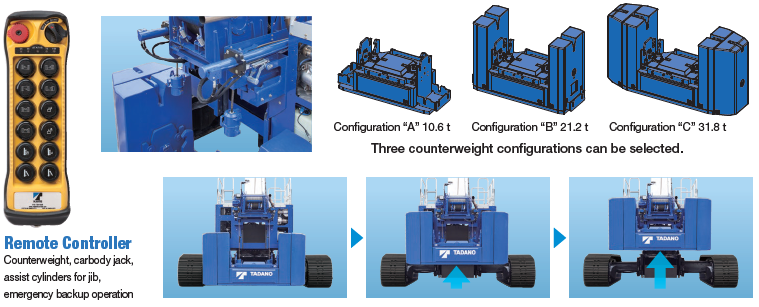 Counterweight can be hydraulically installed/removed by operating remote controller without the need of a support crane.
Easy track frame removal system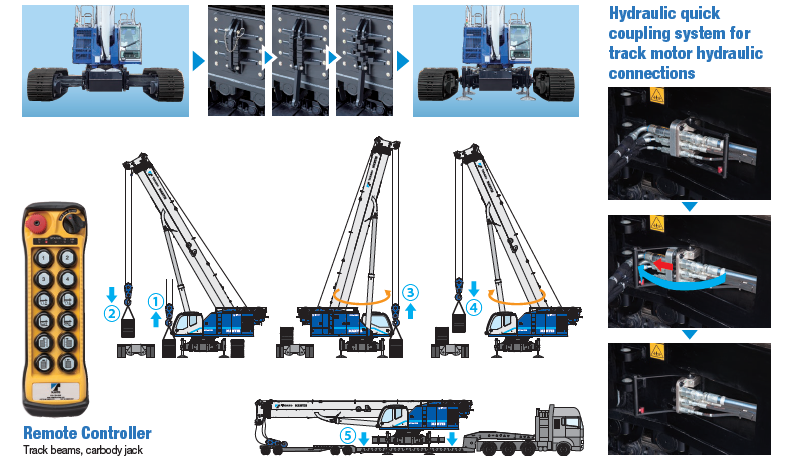 Track frames and track extend beams can be easily unlocked and locked without the need of tools or heavy lifting by our patented system.
3D Lift Plan*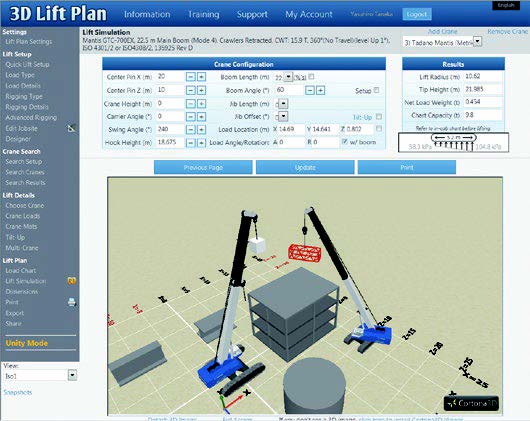 Customize 3D lift simulation at your fingertips for FREE**. Easy access and user friendly webpage allows you to calculate crane configurations and ground bearing pressure simultaneously. Moreover, you can print out detailed configurations and 3D graphics to further support your work preparation.
*3D Lift Plan is a product of A1A Software LLC. **Advanced customize functions will be extra.
Hello-Net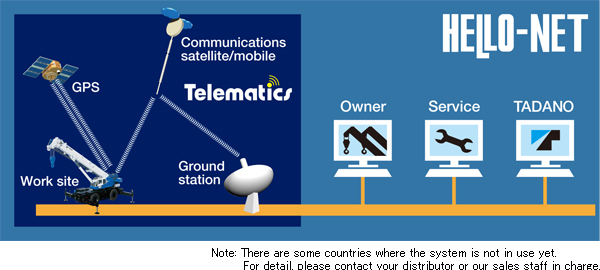 Hello-Net is a standard feature used to support our customers' efficient crane operations straight from your computer or mobile device. The customer can monitor their crane activity, work history, machine position data, and maintenance information. Tadano offers advanced customer support with the Hello-Net system.
Crane
Crane Capacity
Boom
70t x 2.5m
Max. Lifting Height
Boom+Jib
47.6m/55.5m
Boom Length
11.5m - 36.0m
Jib Length
10.1m / 17.7m
Carrier
Engine Model
Cummins QSB6.7
Max. Output
231kW(310HP)/2,200min-1
Max. Traveling Speed
1.3km/h(Low)4.0km/h(High)
Overall Length
14.03m
Overall Width (Tracks Extended)
4.92m
Overall Width (Tracks Retracted)
3.27m
Overall Width (Tracks Removed)
2.95m
Overall Height
Transport Configlation
3,27m
Working Configlation
3.89m