BIM Data of Tadano Group Products Released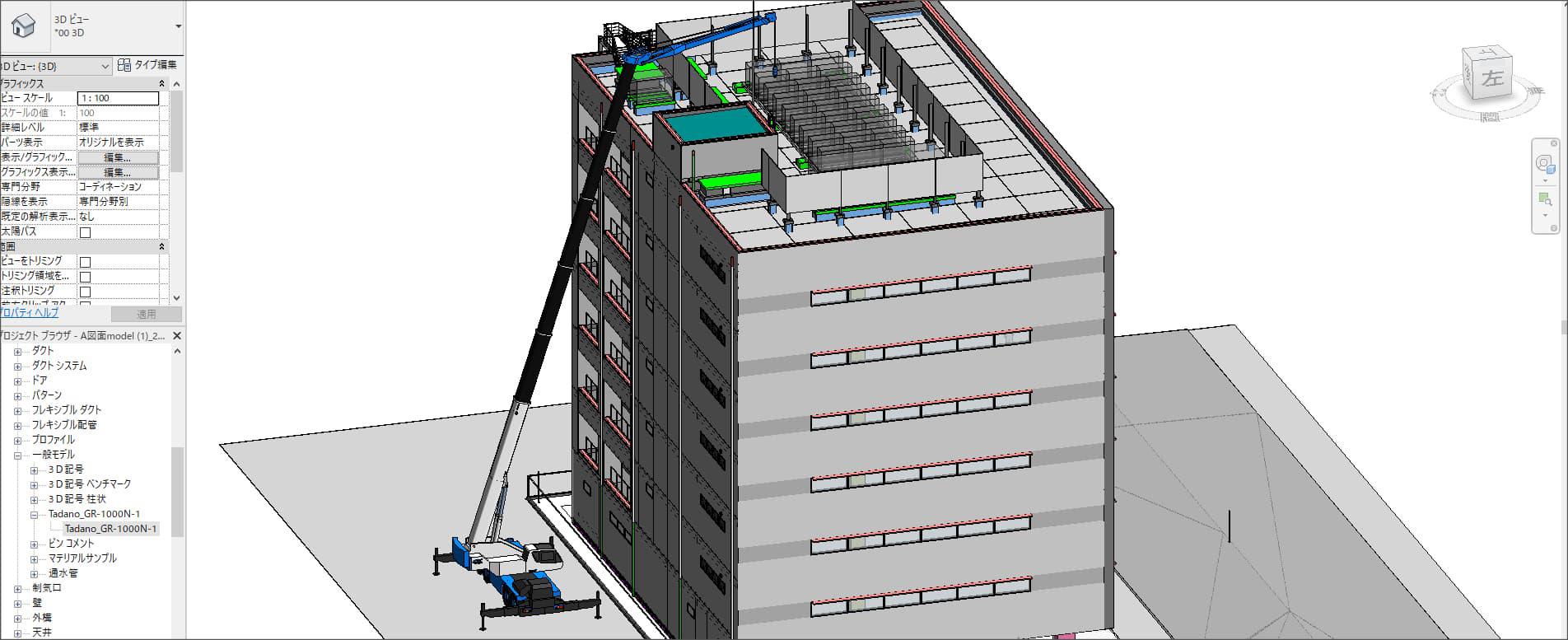 Tadano, Ltd. announced the release of Building Information Modeling (BIM) data for select models of Tadano's construction crane lineup in March, 2021. These 3D renderings can be found on bimobject.com, a platform for digital product information for design and project planning developed by Swedish company BIMobject® AB.

Building Information Modeling provides an extensive database where elements are used to make up custom digitized models of buildings that are paired with information such as type and cost. This information - previously divided between design, construction, and maintenance - unites under BIM to generate a workflow that helps manage construction projects and processes more efficiently. Incorporating models of construction equipment has been a growing need in recent years. For those interested in using Tadano cranes on their project, they can download the Tadano BIM data by simply registering as a user at bimobject.com.

Tadano decided to release BIM data to advance digital transformation in the construction and building industry by making it easier to create complex models of construction cranes for BIM users.

Construction companies and contractors are applauding this development, including Kiewit Engineering Group. For Kiewit, creating, managing, and using data-rich, intelligent 3D models optimizes both design and construction – known as the VDC process (Virtual Design & Construction).

Ben Constable, VDC Construction Manager for Kiewit, notes "The use of 3D models and the information associated with them will help our construction teams with work planning and scheduling in ways not possible with 2D conventional drawings. Many processes still center around 2D paper plan sets; the industry needs to develop more information in 3D from the start."

Constable says that placing the VDC process at the core of their business is essential for dealing with risk as well as work planning, scheduling, and cost control – and that it is paramount for their expectations moving forward.

"We expect crane industry tools and materials that have interoperability with other 3D modeling elements to be visually accurate, easy to use, and lightweight in terms of computer modeling resources," he says, adding, "Tadano's recent approach to digitalization can help solve problems we are facing."

Tadano provides BIM data in the Autodesk® Revit® file format (.rfa) for the following crane models:


GR-1600XL-3/1450EX-3


GR-1300XL-4


GR-1200XL-3/1100EX-3


GR-1000XLL-4/1000EX-4


GR-1000XL-4/900EX-4


GR-800XL-4/700EX-4


GR-550XL-3


GR-550XLL-3/500EXL-3


GR-550XLS-3


GR-350XL-3/300EX-3


BIM data for Tadano's lineup of all-terrain cranes and crawler cranes will also be released soon.
Related topics