Online CS Conference continues OneTadano growth in 2021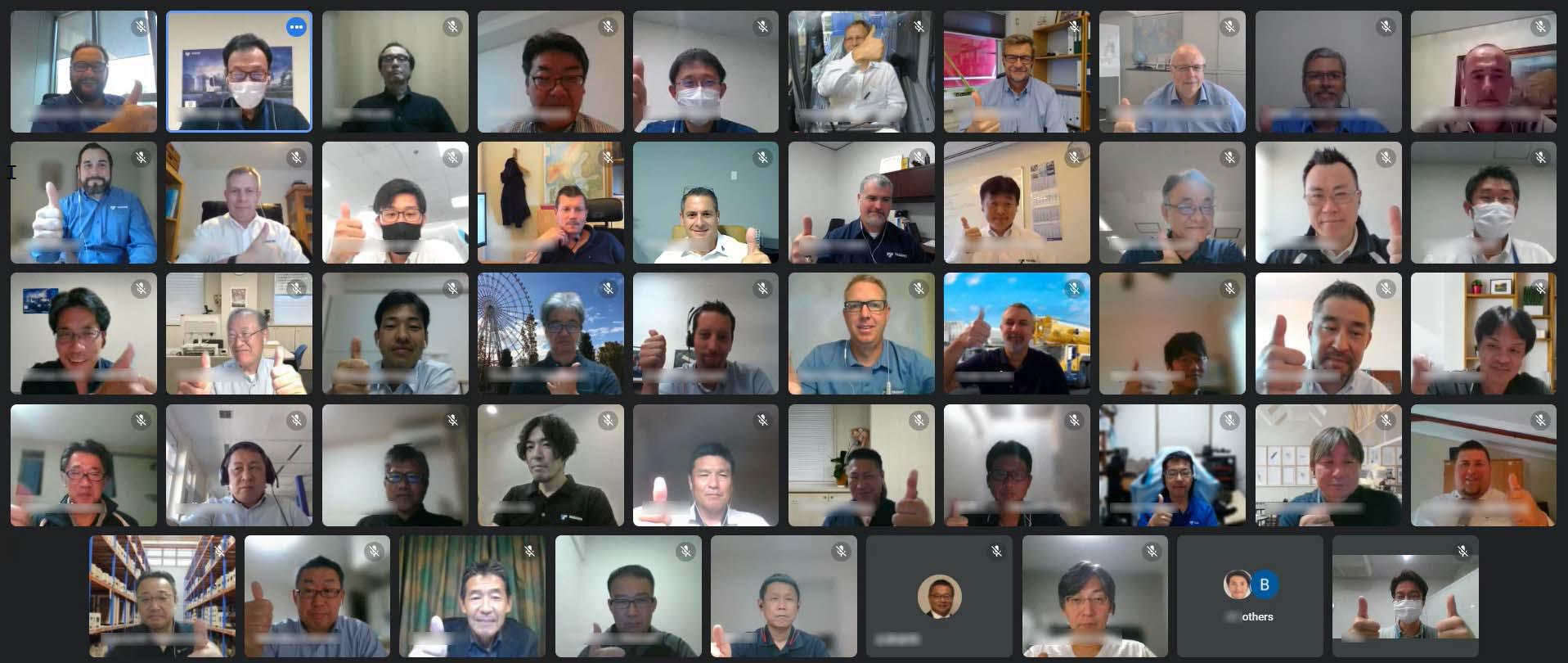 Tadano Global continued to embrace technology and maximize efficiency by conducting its 10th Global CS (Customer Service) Conference entirely online, as it first did last year due to the pandemic.

The September 2021 two-day conference brought together over 100 participants who handle service and parts operations of manufacturing bases and sales subsidiaries across the globe. Through the years, this annual conference has served as a crucial forum for discussing current issues and ideas while developing methods for continuous improvement of the Tadano Group's global CS system. Online convenience helped maximize both attendance and opportunities to discuss initiatives and issues once again this year.

At one point, President Ujiie joined the conference to discuss the "One Tadano" initiative, which stresses connections and information sharing across groups – something the online conference made easier. The initiative seeks to assist globalization of Tadano product CS support while also helping to tackle decarburization and maintenance technology for electric vehicles. In the globalized product support of Tadano, President Ujiie explained that cross-group connections - such as information linkage - are necessary for realizing "One Tadano."

Another major conference topic was "Outstanding Service." This key Tadano CS department policy serves as the basic action guideline for realizing the goal of providing the top level of customer support in the Lifting Equipment industry. While various teams presented their results, they also introduced and discussed various improvement proposals designed to provide services that seek to exceed customer expectations.

As the COVID-19 pandemic and its variants continue to restrict feasible international travel and in-person events, Tadano continues to utilize online tools and strengthen our Customer support to realize "One Tadano" and achieve LE (lifting equipment) No.1 Support.



Related topics