Virtual Reality enhances Tadano safety training, with additional uses planned

Left: A Tadano trainee works with controls and VR goggles. Right: The view during one training exercise.
Safety in the lifting industry is of paramount importance, particularly at Tadano where the core values of "Compliance + Safety, Quality, and Efficiency" are strictly followed.

While traditional manuals and videos still play a key role in training, they require imagining the situation from textual information and video. VR – virtual reality – delivers an effective virtual experience while in the simulated space, making the knowledge and experience gained easier to retain. Wearing VR goggles and using actual controls, participants go through a wide variety of scenarios that respond to their movements, control handling, and decision making. This combines with high-definition 8K videos – about 16 times higher than that of full high-definition (FHD) – to deliver a more realistic experience because it feels more immersive and sensuous.

This level of realism heightens the senses; users become fully immersed in their scenarios, creating the most true-to-life reactions.

"I was scared," said one trainee, "I felt like I was actually working on the top of a really tall crane and my hand was caught in a wire; it felt quite realistic. I knew it was safe but still had cold sweat."

VR technology comes in most handy when guiding training participants through the inevitably dangerous situations they will encounter. The VR space provides a story-like experience and allows users to feel and sense the cause of an accident. Scenarios may include being inadvertently get caught by tires, having a crane turn over due to overload while slewing, or accidents that happen while driving a wheeled aerial work platform.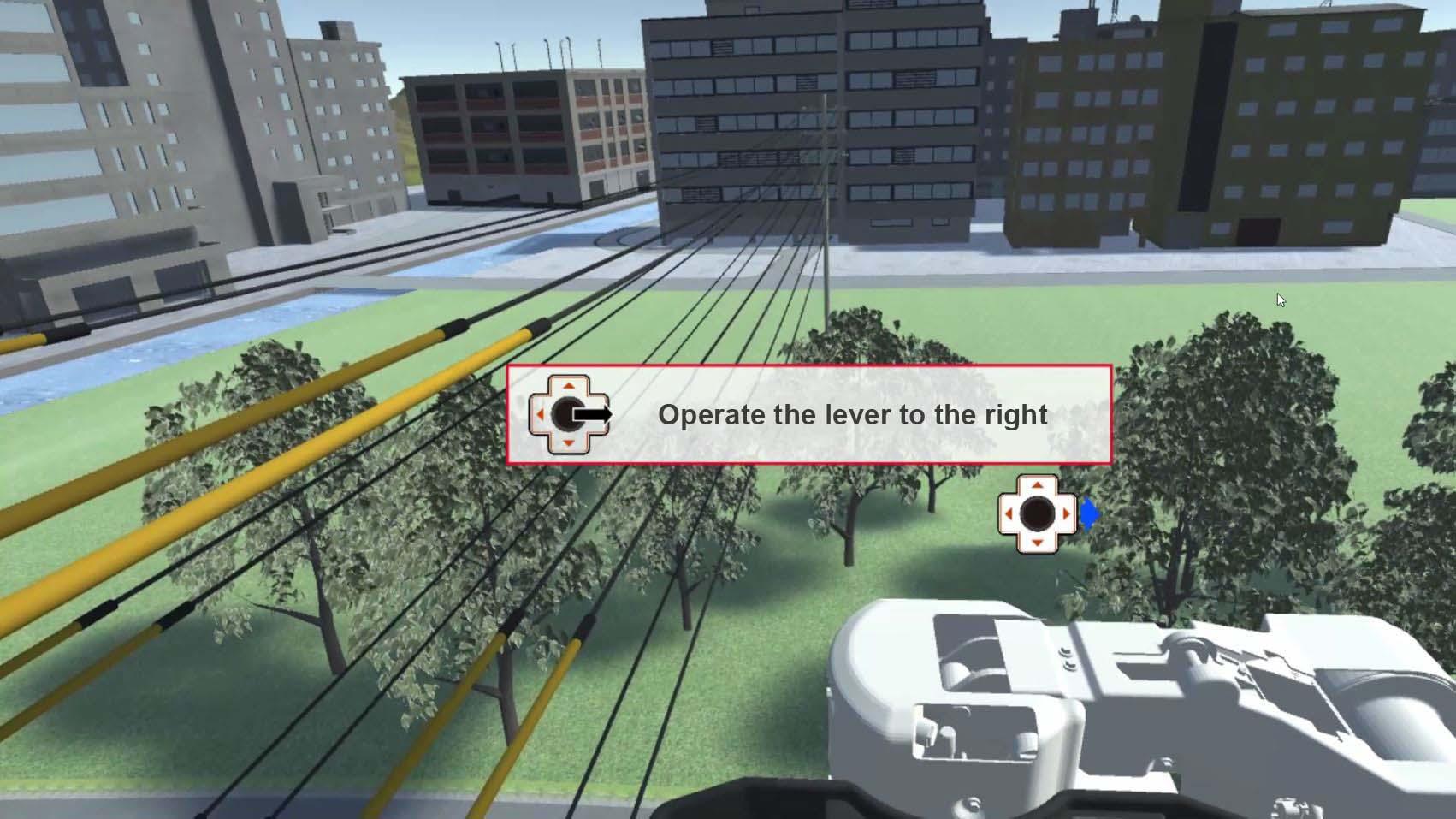 The vivid nature of VR along with the training guidance can help operators avoid potential accidents and work their way safely out of a dangerous situation.
"I felt like I was at the scene of the accident, and I felt like my hands were involved in a wire," noted one trainee. "Even though I knew it was safe, I was still scared. It was an easy-to-understand and valuable experience. This method gives a more realistic experience than ones through traditional video and documents."

Another trainee noted, "I had experience of working from the service site, but it still had an unexpected and lasting impact on me. The simulated accident remained in my head, which is why I think it can work greatly with our pursuit of safety."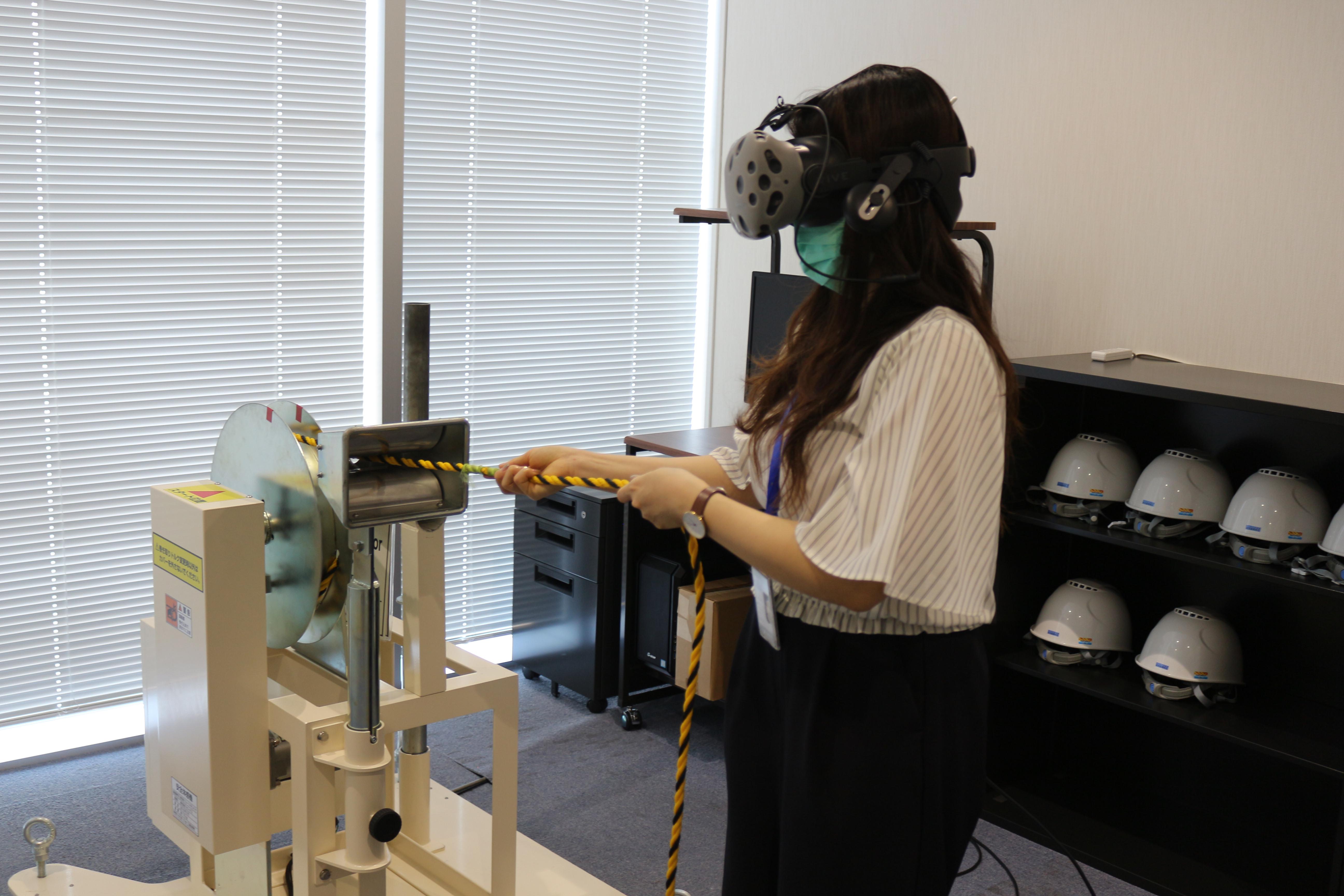 VR experience "Wire rope entanglement accident" at the Safety Dojo
"Through this VR safety experience, we made people at designated service factories and TADANO employees understand that there are such dangers as an extension of the work they are doing," said Masashi Mino, a Manager in Training Center. "Understanding this would bring a sense of safety to our daily work."

Safety experience training with manuals that incorporate VR technology were first drafted and implemented in 2018 in Tadano's internal departments and service factories. Buoyed the feedback and results, Tadano began renting the VR equipment to clients, who added the technology for their own employees with emphatically positive results.

Takashi Ishikawa, also a manager in Training Center, observed, "The reactions of the people who experienced it are better than expected. To prevent dangerous behaviors, we think it is most effective to have virtual content that allows you to experience the accidents virtually. We are considering incorporating VR technology not only in safety education but also in practical training at training center. "

As the technology and associated training continues to improve, additional developments beyond safety training are indeed in the works with VR software. It has become a valuable asset for Tadano as the company continues to incorporate its "compliance + safety, quality, and efficiency" core values for its employees, service dealers, and increasingly, its customers in all processes.

Related topics