Smarter plant, smarter business: Tadano sees big returns on its Kozai manufacturing facility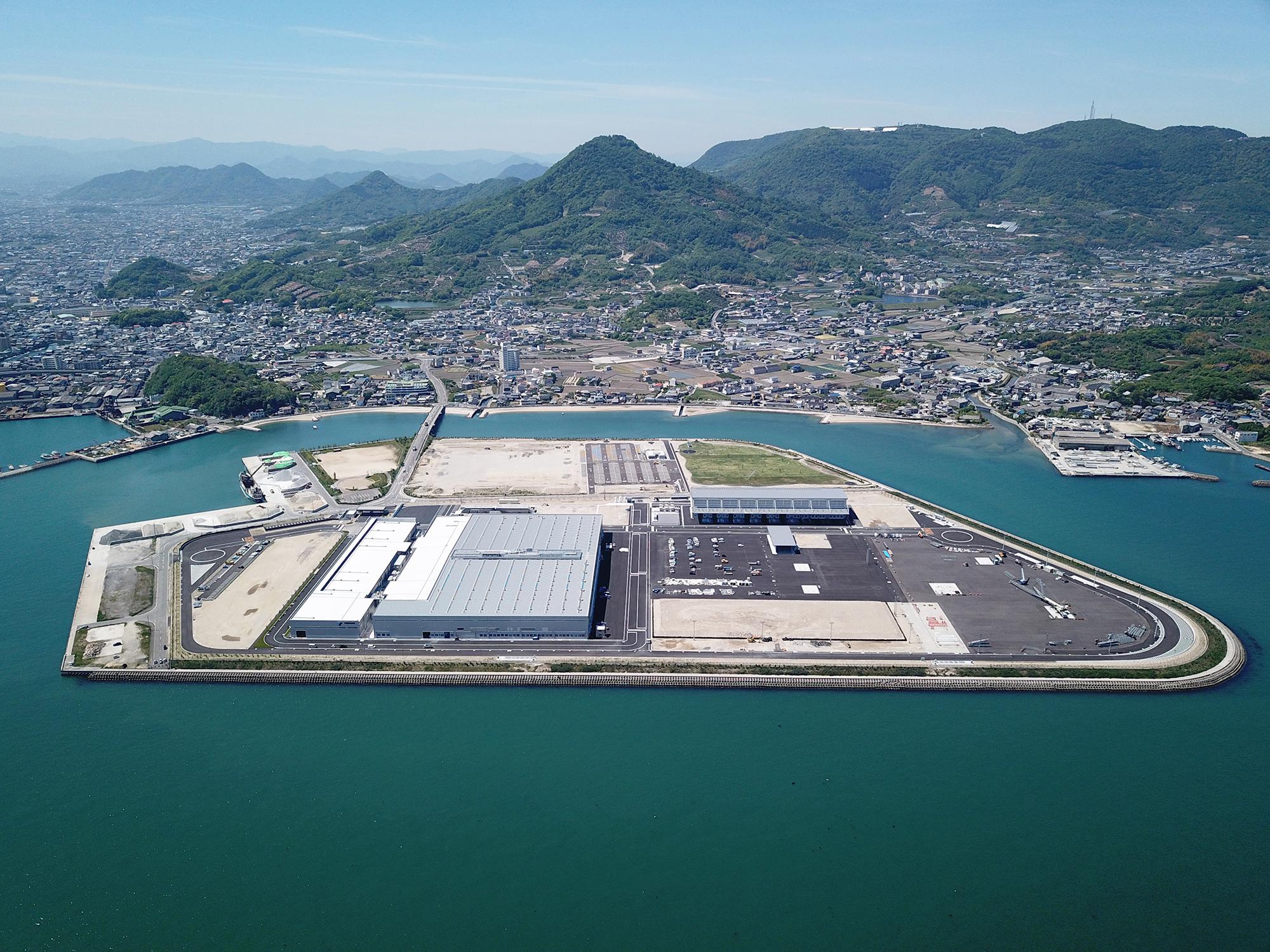 New manufacturing facilities require large investment and planning but when envisioned and crafted properly, the returns can be exponential. Tadano embraced new opportunities for advanced design and "smart" technology when it opened its JP¥21.5 billion Kozai Plant in 2019. Such investment and planning is helping Tadano reach the next level of competitive advantage as it works towards its goal of becoming No.1 worldwide in the lifting equipment industry.

Kozai is Tadano's fifth manufacturing facility in Japan as well as its largest. Its 47,000 square-metre production facility sits on nearly 20 hectares of waterfront land in Takamatsu, near the company's headquarters. The Plant focuses on increasing production of rough terrain cranes, truck cranes, and main parts such as booms and cylinders, primarily for markets outside of Japan.

Between design and technological enhancements and the results seen so far, Kozai has certainly lived up to its "next generation smart plant" concept. The design elements, intended to "harmonize the balance of people and machinery, connecting to the next generation of smart manufacturing," revolve around four principles:



Simple & Clean incorporates the simplification of production lines and significantly greater control of issues such as contamination.


Ecologyfocuses on factory-wide LED lighting, minimized environmental risks, and additional plans for systems incorporating solar.


Human-friendlyconsiders elements such as air conditioning systems, consistently flat floors, robots for welding and more, and


Synchronism works to reduce process costs and improve productivity by digitizing information concerning plant operation.


These four principles unify to result in better location and operational management as well as increased sustainability throughout the Kozai facility.

For example, assembly lines are visualized in real time, generating synchronistic data that efficiently tracks line progress, automatically obtains man-hours, and analyzes flow lines to optimize production layouts. Various sensors are attached to overhead cranes and other important equipment to visualize their operating status and malfunctions in real time. Sensor data becomes predictive data; analytics can help detect conditions that foresee potential failures, which can trigger maintenance and other measures that help prevent interruptions to line operations.

When the Kozai Plant opened in 2019, part of the production line of the Shido Plant was transferred there - including personnel. Despite coronavirus concerns limiting employment expansion at both plants, Kozai currently has around 210 workers. Meanwhile, capacity and production space at the two plants continues to improve.

Along with expanded production plans, Tadano has been working to contribute to a better global environment as part of its commitment to the Sustainable Development Goals (SDGs) with the Kozai Plant. A new power usage data system drills down to analyze consumption for each line, enabling engineers to precisely target areas where improvements can be implemented. Speaking of power, a 1MW-class solar power generation system is scheduled to begin operations in the fall of 2021. Upon full capacity, it will provide about 30% of the Kozai Plant's total power consumption needs, a crucial step towards meeting Tadano's renewable energy targets.

Design principles also contribute to efficiency coupled with a more pleasant working environment. They include allowing more natural light from high ceilings for a feel of openness; automated guided vehicles that handle parts supplies; robots capable of welding and painting; oil and water separators with automatic monitoring systems; even air conditioning for the assembly line. The plant's location on the water reduces transport costs and avoids maximum weight restrictions on public roads by allowing finished products to leave the plant via barge to port facilities in Kobe, where they can be shipped directly to customers around the world.

The Kozai Plant is quickly becoming Tadano's primary production base in Japan. The site area allows for further expansion of production facilities as Tadano continues to expand its sales and service to worldwide markets. Investing in advanced equipment and the latest technology truly makes the Kozai Plant a hallmark of next generation manufacturing as the company pursues its long-term goal of becoming number one worldwide in the lifting equipment industry.
Videos showcasing the Kozai Plant's construction and an example of the crane production journey at the facility are available from Tadano's YouTube channel.


The Crane Production Journey at Tadano
Related topics