A Quiet Powerhouse: Hack Picks Up Tadano AC 3.045-1 City With E-Pack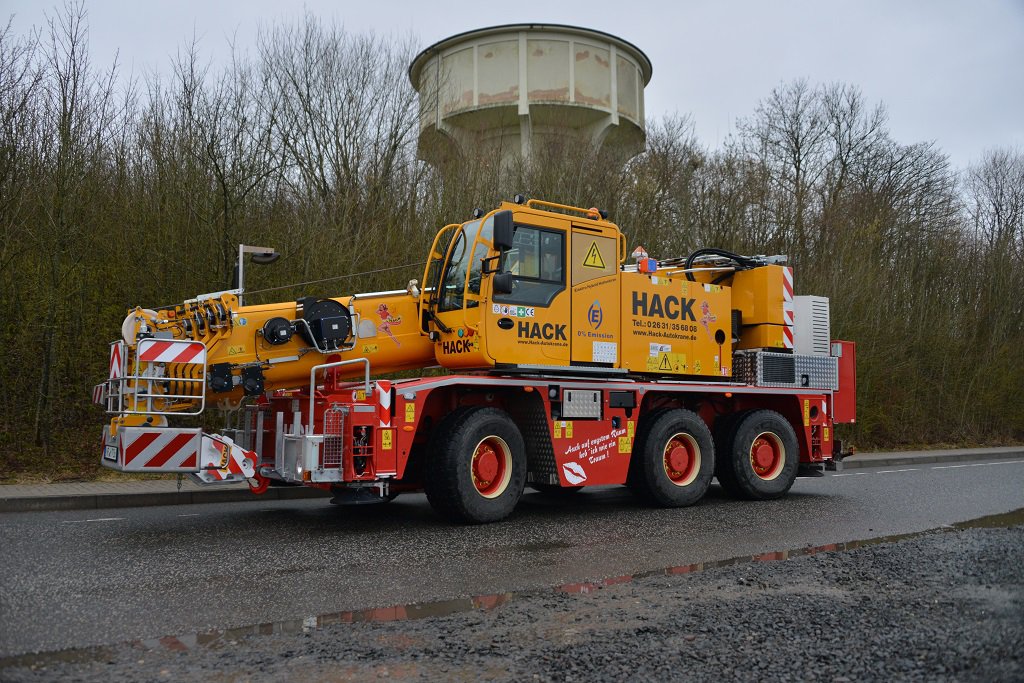 Werner and Udo Hack, the owners of Neuwied-based Hack Schwerlastservice, will tell you that the Tadano AC 3.045-1 is flat out the best crane for indoor jobs: "Right now, we have two AC 40 City cranes and one AC 30 City hard at work, and that's exactly how we know that their performance characteristics are no laughing matter. We also know that the AC 3.045 City is their state-of-the-art successor and that it raises the bar everywhere where it matters, so it really was only a matter of time before we got one," they explained as they picked up the crane in person from Frank Brachtendorf, the new Tadano Head of Sales for the German-speaking region of Germany, Austria, and Switzerland.

They will also tell you that the list of advantages behind the AC 3.045 City is long: It starts with an unrivaled compact design in conjunction with extraordinary lifting capacities and an outstanding transmission. But there were other criteria that played a role in his purchase decision as well, including what they say is the brilliant and intuitive IC 1 Plus crane control system and the Flex Base outrigger system, which makes it possible to extend the crane's outriggers to any point within their range. There is also the fact that the main boom can be lowered to an angle below 0°: "Anything that reduces the risk of work at height and makes our employees safer is something we'll welcome with open arms," they underscore. They also have praise for the new cab, which not only delivers outstanding operator comfort, but also features a powerful heating system and robust radio link and makes a compelling case with its ergonomic design: They mention that all the controls and cameras are arranged perfectly, and that the numerous storage compartments in the AC 3.045-1 City are a godsend.

They are also visibly excited about the optional E-Pack, which was an absolutely indispensable part of the whole package for him: "This environmentally friendly solution, which makes quiet, zero-emission crane operation possible, is simply perfect for us and for our customers: It will allow us to wok indoors without any exhaust fumes while also helping us cut down on diesel and AdBlue," they point out. In fact, this is an aspect that is extraordinarily important for Hack – after all, the crane experts from Neuwied are planning to use their new Tadano AC 3.045-1 City primarily indoors.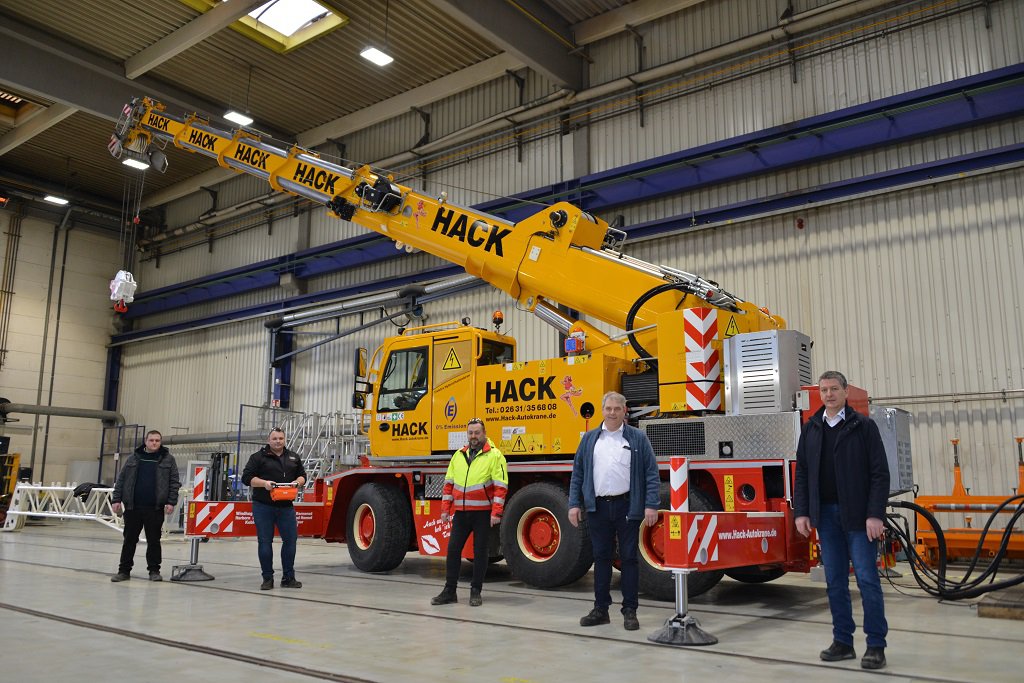 From left to right: Jonas Danner - Stefan Zahn - Eugen Michel - Udo Hack - Frank Brachtendorf
Related topics