Grues Padrosa Puts Two New Tadano AC 4.100l-1 Cranes Into Operation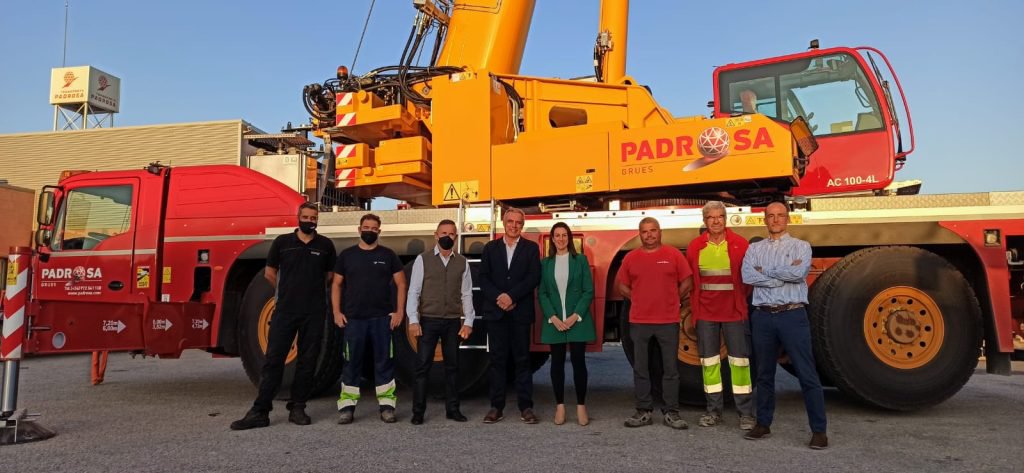 After analyzing all the relevant market requirements in detail, the team at Spanish crane service provider Grues Padrosa came to a clear conclusion: The Tadano AC 4.100L-1 was simply the best machine for its needs in the 100-tonne capacity class – and not just because of its 60-meter main boom and large lifting capacities, but also because of its extremely compact dimensions. Accordingly, the company ordered two units of the model at the same time, and the two cranes were able to show off their performance by lifting and relocating 45-meter-long 50-tonne concrete beams shortly after being handed over. "Just as expected, the two cranes really proved their worth during that assembly job, which was part of the construction work for a logistics center in the north of the province of Girona," reports Grues Padrosa President Pere Padrosa.

In order to be able to cover the broadest possible scope of applications with the cranes, Grues Padrosa ordered the units with a comprehensive range of equipment. Included were a mechanically offsettable 19-meter boom extension, a double winch, and a two-sheave 1.5-meter runner. Needless to say, the IC-1 Plus control system was also part of the package.

It is worth pointing out that the purchase of the two cranes was a first-ever for Grues Padrosa: "We've worked together with Demag for many years already, but this was the first time that we acquired machinery through the Tadano Group. To our full satisfaction, it's worth mentioning," highlights Pere Padrosa, who goes on to praise both the commercial advice and the overall dealings with the Spanish Tadano team.
Related topics