Tadano Joins PCA Meeting in Thailand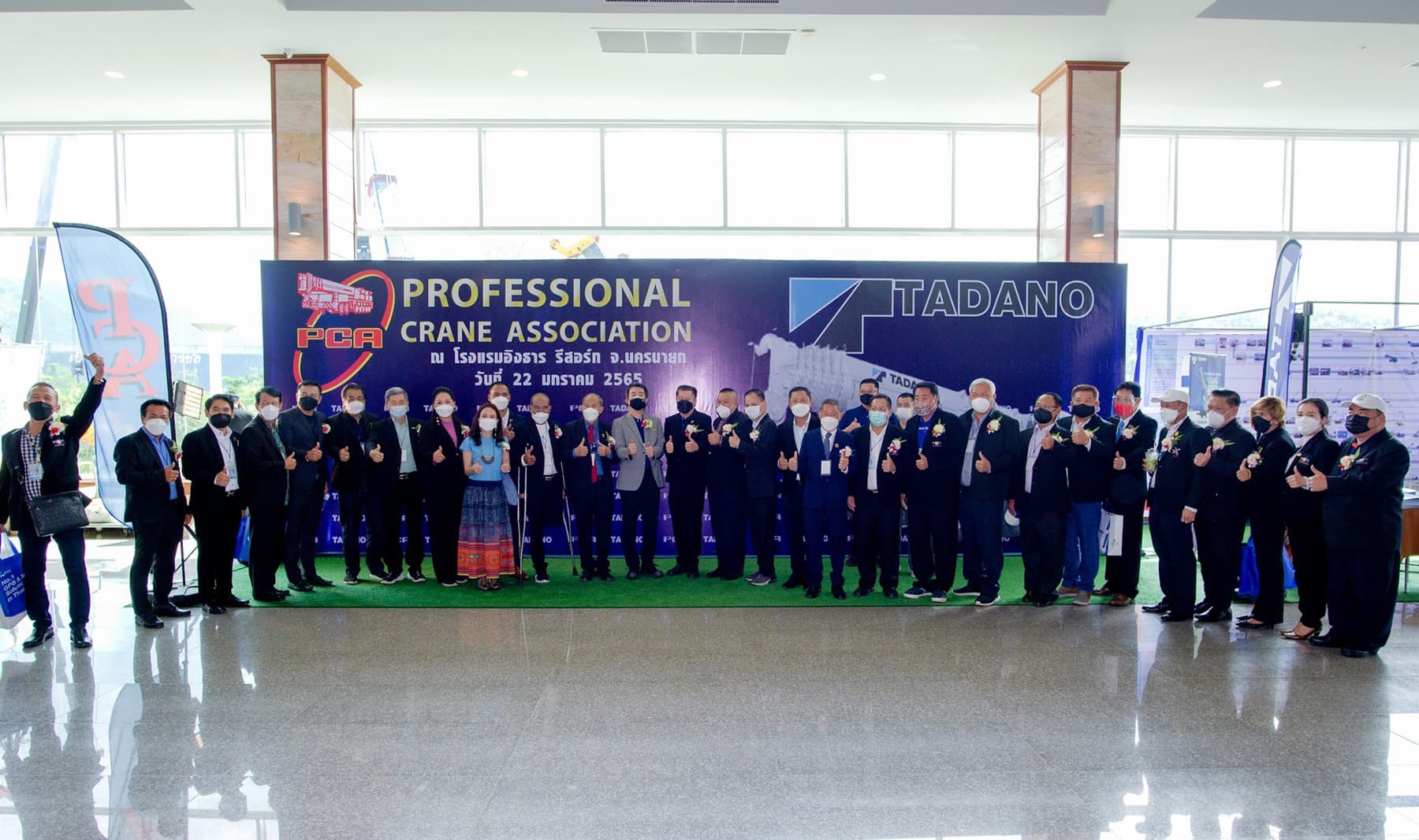 Tadano proudly joined the Professional Crane Association (also known as PCA)'s recent conference and exhibition in Thailand. PCA, founded over two decades ago, is a professional organization focused on development of entrepreneurial and potential excellence for all crane servicing allies across the country.

The PCA's main purposes are to: a) bring together crane servicing sectors for strengthening both businesses and relationships; b) help all members in need of authorized assistance or any legal recommendations; and c) escalate professional crane service providers in all areas to help them achieve their occupational standards and achieve high performance.

The conference and exhibition took place Saturday, January 22nd, 2022, with around 500 participants from various crane manufacturers, distributors, customers, and trading companies, etc. After covering COVID-19 condition controls and prevention testing to ensure a safe conference, the welcoming registration was followed by the annual conference. The formal annual meeting lasted an hour, which finished with the announcement of the newly elected PCA president and board.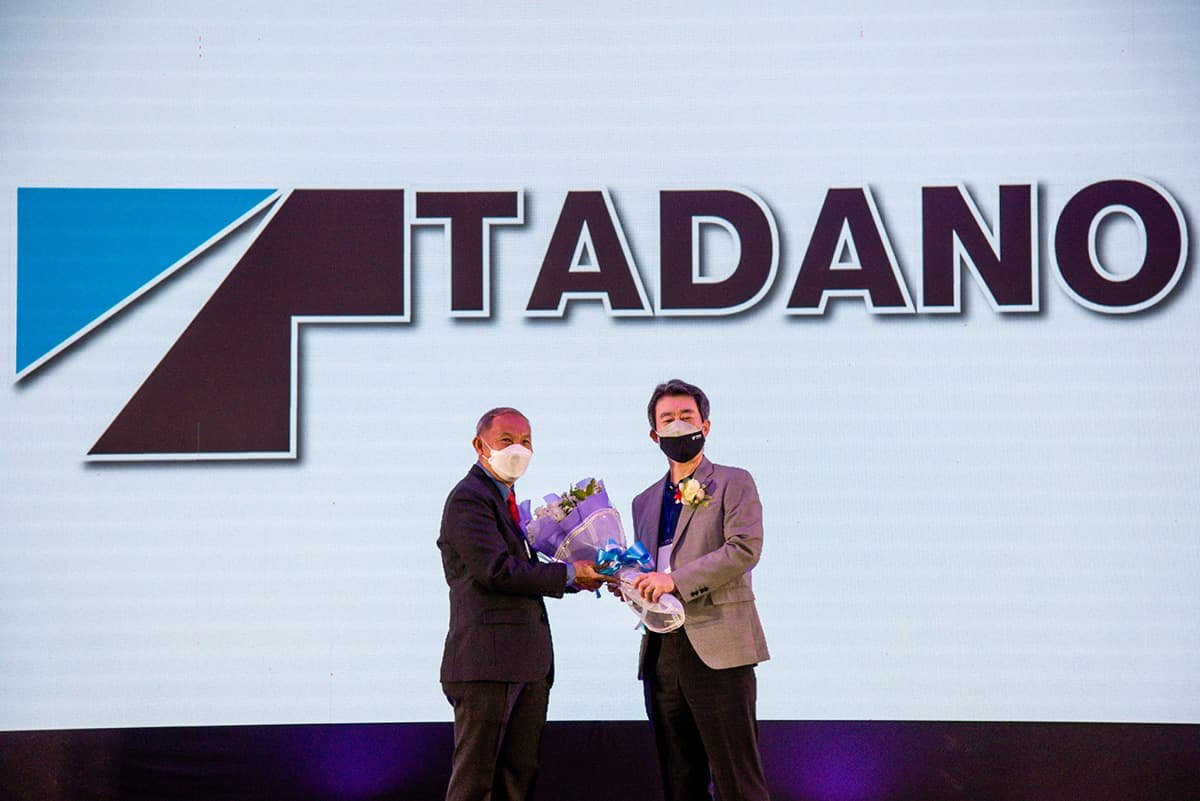 Mr. Shunsuke Mitani, Managing Director of Tadano Italthai Co., Ltd, presented a bouquet to Mr. Sutthichai Piyarattanaworasakul, Professional Crane Association President, in celebration of the AGM and his appointment as Chairman.
The official grand opening ceremony followed, with a full conference hall of participants as the guest of honor arrived. During the afternoon PCA members, co-partners, and honorable guests explored both technical product presentations and the exhibition and suppliers' booths.

The evening was quite festive, with a special dinner, a concert, and lucky draws for participants – all part of a joyful party at the Ingtarn Resort Hotel in Nakhon Nayok, about 115km northeast of Bangkok. The events of the evening helped to strengthen mutual relations between all the attendees, both Nakhon Nayok PCA members and suppliers.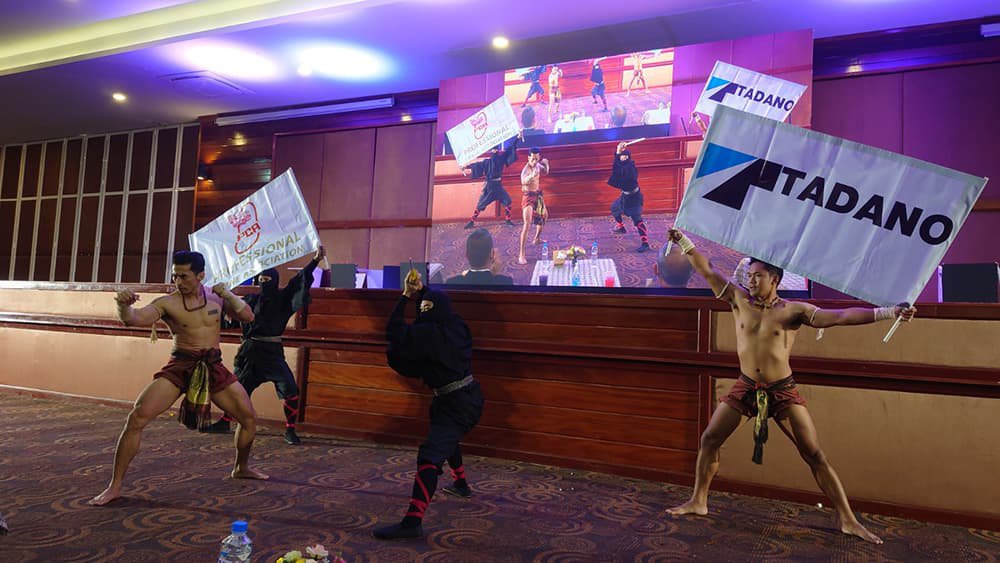 Performance of Muay Thai fighters and ninjas fighting
Feedback from attendees was highly favorable. According to the poll and comments, every part of the PCA conference and events were viewed very positively, and most confirmed a return trip for next year's event. As Mr. Phanpaphop Piyarattanaworasakul, Deputy Secretary of PCA. (Thailand) put it, "There is no doubt that it was considered an amazing, delightful and impressive event for everyone."

Mr. Piyarattanaworasakul also shared his perspective on the crane market in Thailand:

"Recently, the overall infrastructure outlook in Thailand remains still; however, we have positive signs of further opportunities for crane markets. During the pandemic the crane markets, including both the crane trading and servicing businesses, mostly struggled in economic and financial terms. Evidently, although the situation has been slightly recovered, the crane private sectors remain focused on saving on investments. Therefore, the crane markets are still focused on available used cranes, imported from Japan, rather than newly launched ones. As used cranes from Japan have been generally approved for many Thais with trust, this clearly seems to be another alternative trend with high demands for Thai business sectors post-pandemic. In conclusion, the local crane market from a Thai's perspective is still ongoing positively, yet the optional choices for used cranes are currently obvious."

Tadano looks forward to the next PCA annual conference in Thailand in 2023.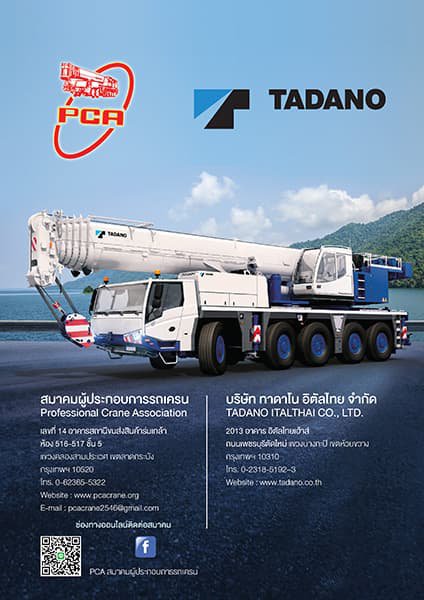 Related topics