Tadano AC 7.450-1 Lifts Drilling Rig Over Rows of Houses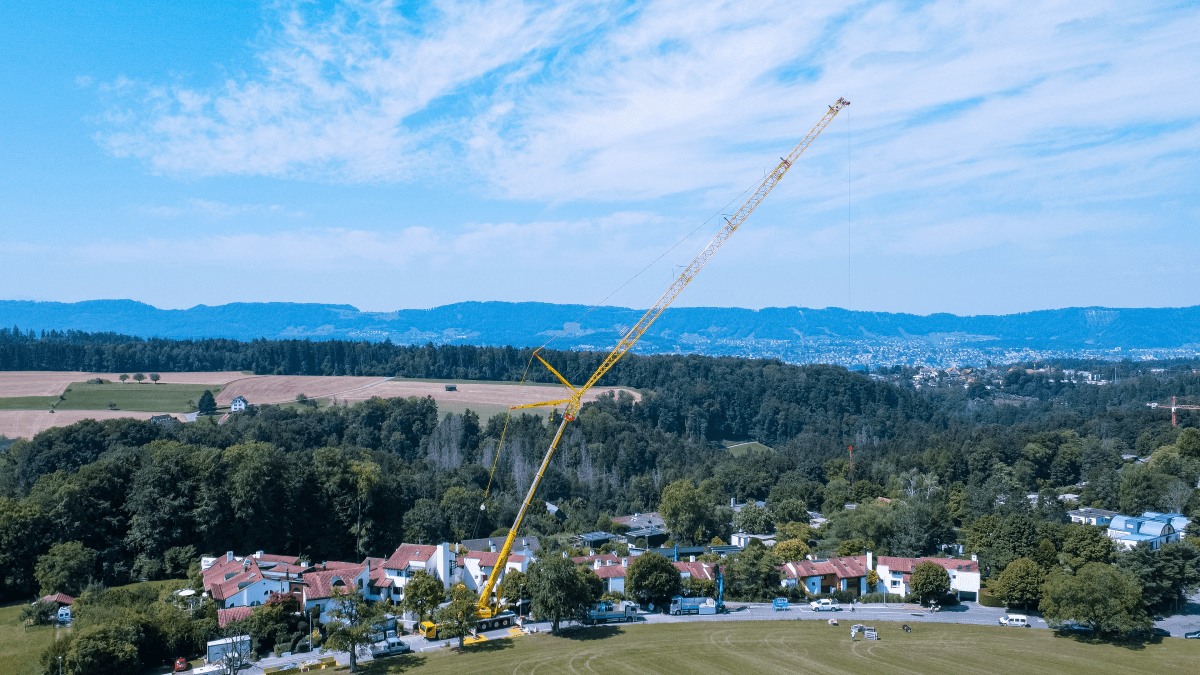 As far as Welti-Furrer Fleet Manager Amos Dubacher is concerned, one thing was perfectly clear: "There was only one crane suited for this job, and that was our new Tadano AC 7.450-1. On one hand, it's compact enough to handle tight space conditions at work sites, and on the other, it has enough reach to lift loads over several rows of houses," he reports.
The specific project consisted of placing a multi-part drilling rig at various locations in a residential area in Zumikon, close to Zurich, so that the rig would be able to drill holes for ground loops for geothermal heat pump systems. The challenge: The residential area offered precious little space for maneuvering a large crane, and traveling between the houses to get to the drilling sites directly was simply not possible. "That meant that we had to move the three-part drilling rig to each drilling location all the way from the edge of the residential area each time," reports crane operator Robert Wendelspiess.
Laser precision work at a radius of 74 meters
To tackle this challenge, the Welti-Furrer team set up the 80-meter main boom on the AC 7.450-1 with a 69-meter luffing jib, making it possible to carry out the lifts at a maximum radius of 74 meters. And to ensure sufficient stability, they used the crane's maximum counterweight of 150 tonnes in combination with the optional counterweight adapter frame, which increases the tailswing radius and the lifting capacity as a result. This enabled the team to safely lift the drilling rig's parts, which weighed up to 6.9 tonnes, over the houses. "Another tough challenge with the lifts was the fact that we had to lift the drilling rig's carriage with laser precision every single time. But the AC 7.450-1 was up to the task, and really showed how incredibly precise it is even when working at this kind of huge radius," Robert Wendelspiess says, full of praise for his machine.
"Compact like a six-axle crane, powerful like an eight-axle one"
Amos Dubacher can only agree: "The AC 7.450-1 was the ideal crane for this job. It combines the compact design of a six-axle crane in many areas with the lifting capacities of an eight-axle one – we couldn't have asked for something more perfect for the challenging conditions at the site. And to tell you the truth, the fact that we have this extraordinary crane in our fleet makes us really proud," he happily summarizes.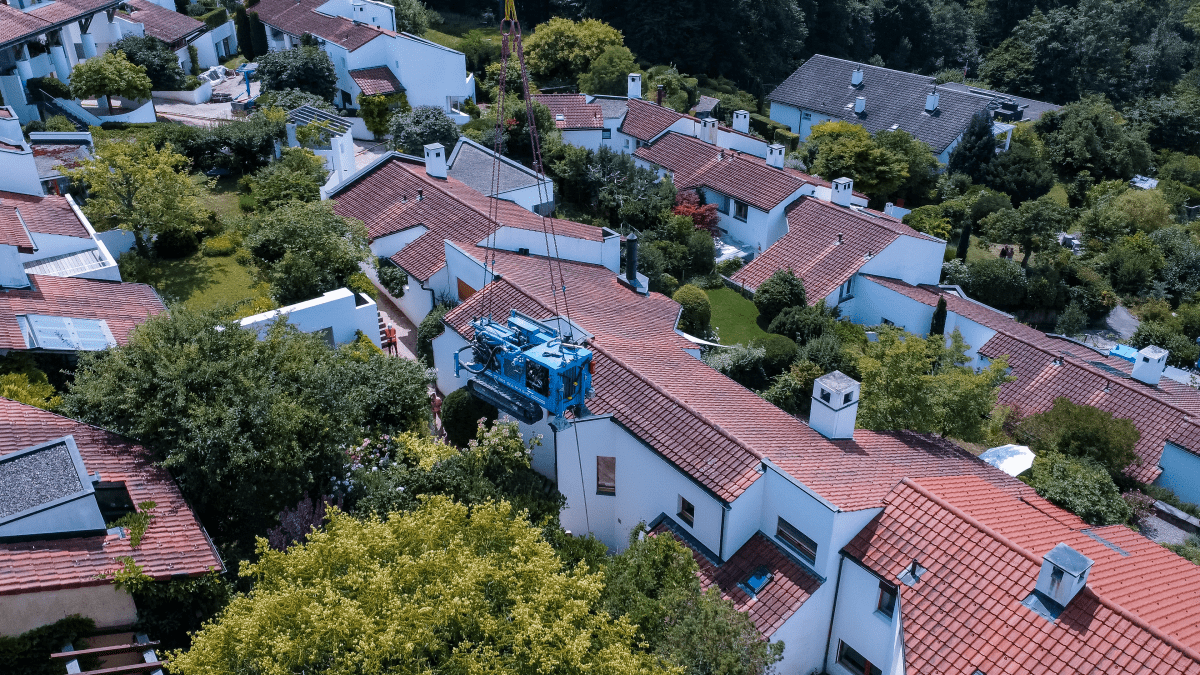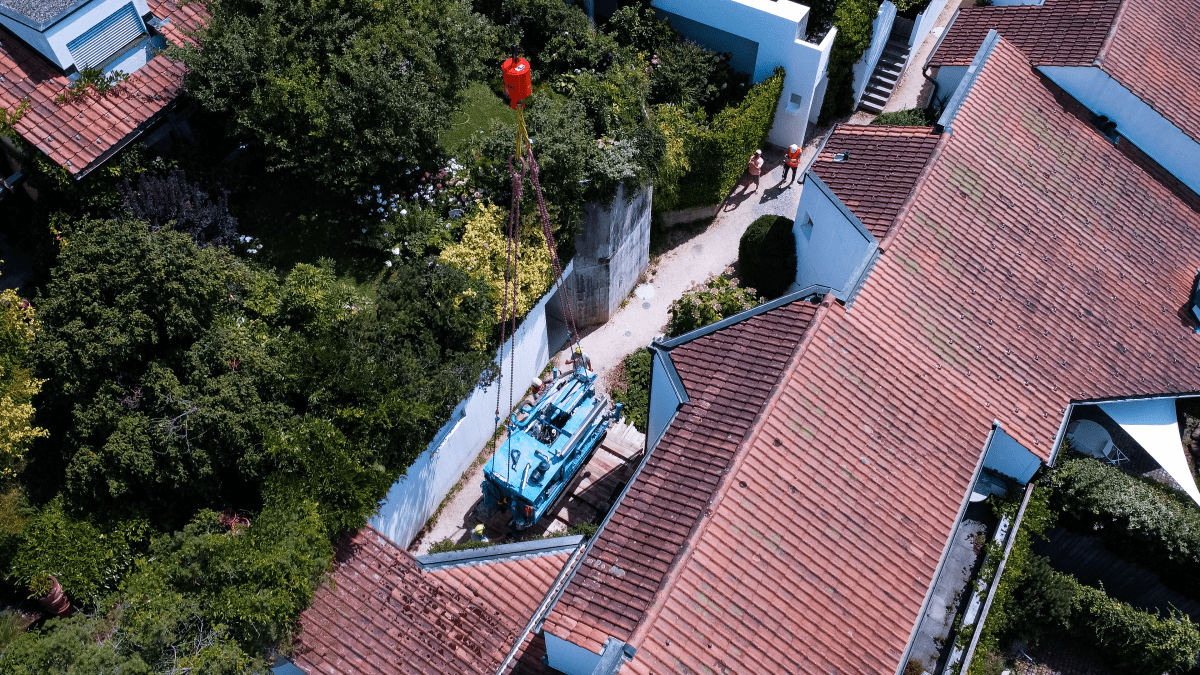 Related topics