A Legacy Between Generations: Brazil's CBMM Adds New Tadano GR-350XL Crane to Complement its Long-Lasting TS-250E-1

CBMM's Equipment Team (maintenance and operations crew) with Mr. Fabio Rabello, crane technician and instructor of TBL.
The Brazilian Metallurgy and Mining Company, known locally as Companhia Brasileira de Metalurgia e Mineração (CBMM), thrives on both innovation and longevity. Since the 1950s, CBMM has stood at the forefront of supplying and developing technologies around Niobium, a ductile transition metal that improves the strength of alloys and serves as a hypoallergenic alternate to nickel due to its slow rate of oxidation. The element, whose name was only adopted internationally in 1950, is now used in everything from jewelry to jet engines and from girders to pipelines. CBMM is based in the Araxá region, Minas Gerais state, Brazil but has operations around the world and exports to over 40 countries, seeking to continuously expand upon the work of previous generations.

Tadano, too, thrives on innovation and longevity. For over a century the company has built upon the work of its previous generations, continuously gaining respect worldwide for its innovation, longevity, and passionate dedication to quality – which means cranes purchased by its customers can last and stay productive for a long time.

Longevity is certainly demonstrated in the relationship between CBMM and Tadano. In 1999, CBMM acquired a TS-250E-1 truck crane from Tadano. This 25-tonne capacity crane has fulfilled lifting requests for a wide variety of applications ever since. The crane is still used in daily maintenance and lifting pumps, electric motors, valves, pipes, metallic structures and even bags with solid materials in the sectors of storage and solid waste treatment.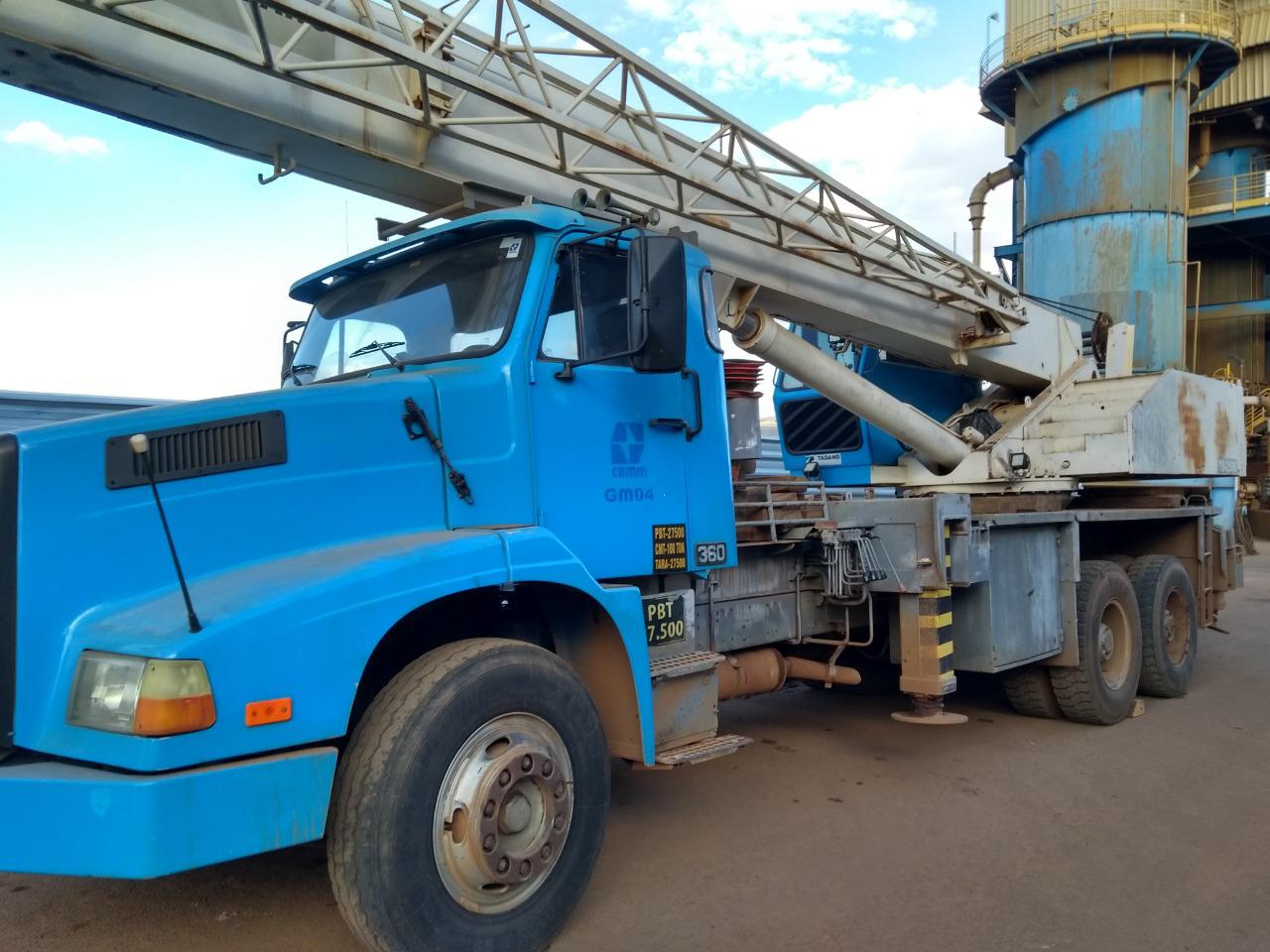 The Tadano TS-250E-1, a crane performing for CBMM since 1999.
With this kind of a workhorse history, CBMM's current equipment team has certainly considered the TS-250E-1 a legacy model from its predecessors and seeks to leave a mark of its passage in the company's history for future generations.

As CBMM evolved, so has the need for an additional, newer crane to complement the work performed by the TS-250E-1. Knowing Tadano's history and ongoing dedication to quality, CBMM made it clear to Tadano they wanted to continue the legacy by finding the next generation crane that met their current needs.

Expectations of longevity for this new Tadano crane were a given, but CBMM was also seeking the utmost in safety for lifting projects at its mining sites and the niobium processing plant – venues requiring stringent standards. Furthermore, the crane in question needed a capacity greater than 20 tonnes with compact dimensions that would fit within the restricted spaces in their plant.

Those specifications were fulfilled with the GR-350XL, which CBMM took delivery in July of 2020. The GR-350XL's compact size, impressive lifting capacity, height capacity, and advanced safety features and devices proved the best choice for their next legacy crane from Tadano.

Made in Japan and supplied to CBMM by Tadano Brazil, the new industrial GR-350XL delivers technology that emphasizes advanced safety and efficiency. The AML computer, for example, monitors and controls functions such as load capacity, height, radius, angle of inclination, maximum load, and load moment. Other features include a slow-stop when turning and a safety feature that raises the boom if a load is moved without proper support and the necessary capacity. It also makes it possible to set up boom lift height and crane rotation and properly configure the crane's operational movement to fit within all the confines within any working area.

Along with these features - standard on the GR-350XL - Tadano Brazil provided technical training that brought operators up to speed on the equipment and safety features along with a maintenance inspection program for the new crane's second year of use.

CBMM and Tadano look forward to the GR-350XL serving as another legacy crane that future generations will hold in the same high regard as the current generation holds for the TS-250E-1, showcasing the ongoing relationship, continuous advancements and overall longevity for both companies.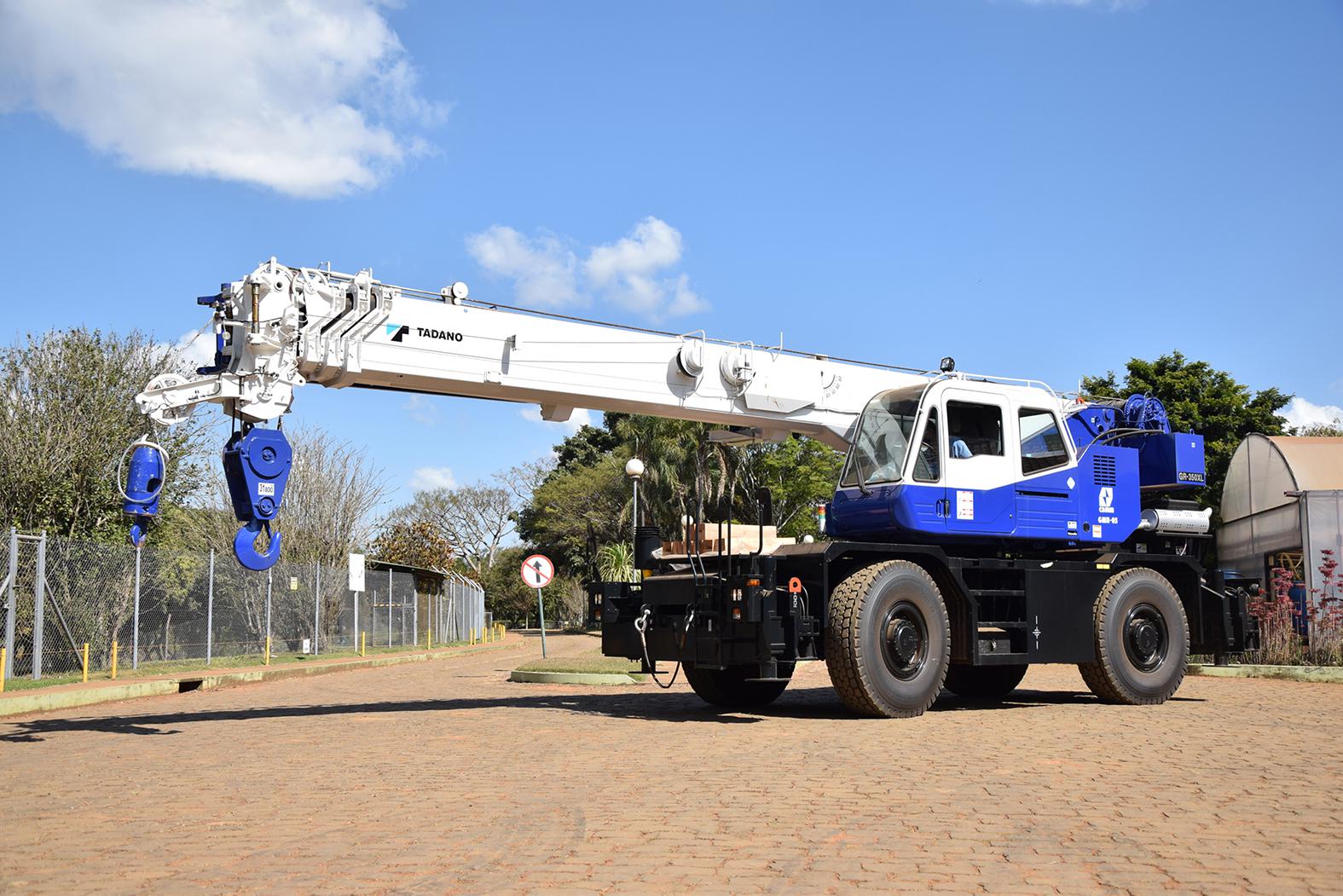 The Tadano GR-350XL, a new legacy crane for CBMM that was delivered in 2020.
Related topics