LH Construction & Machinery Leasing Pte Ltd receives first GR-1000EX-4 in Singapore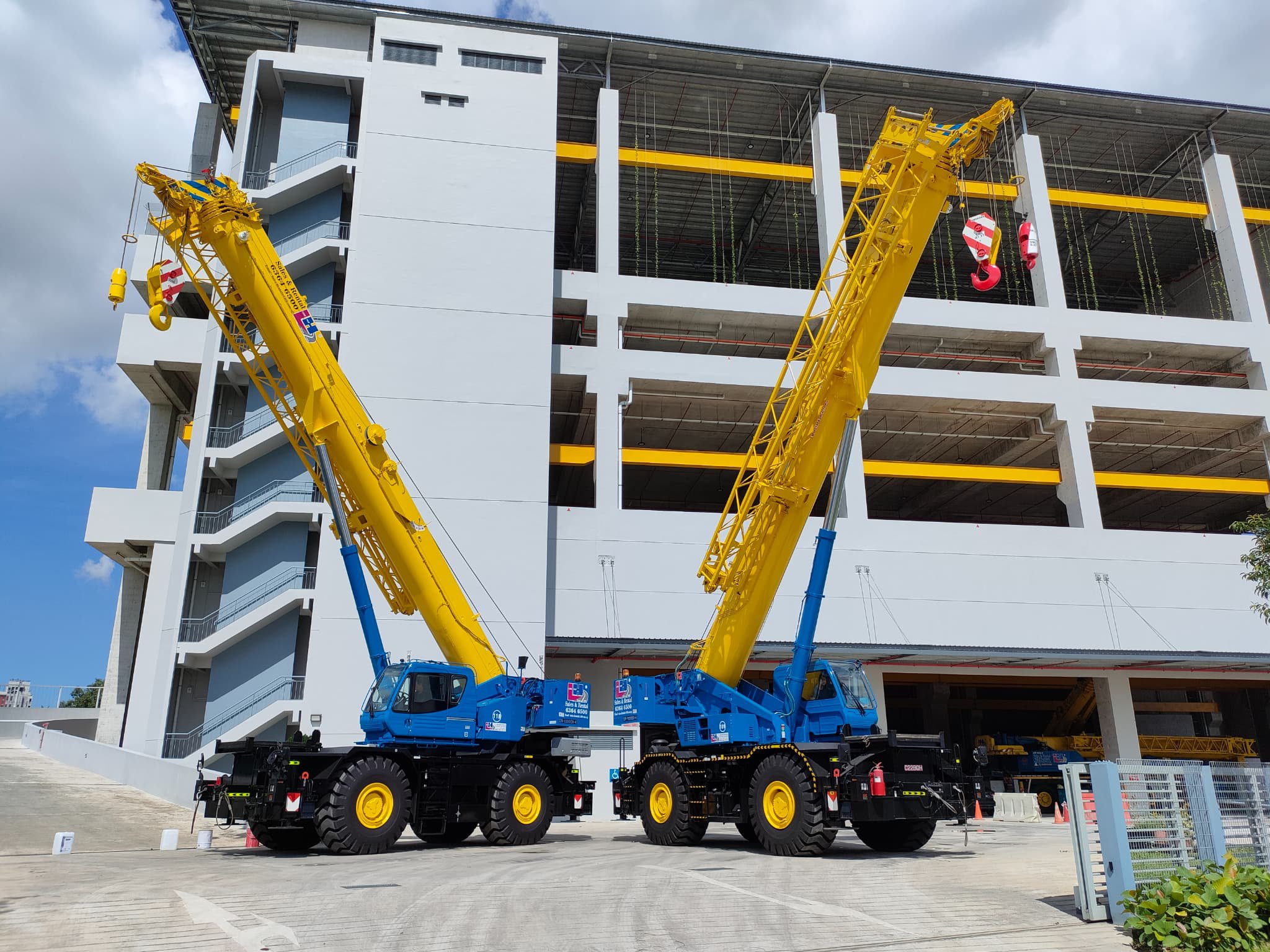 Tadano Ltd. and distributor Multico Equipment & Parts Pte Ltd are pleased to announce that LH Construction & Machinery Leasing Pte Ltd (Lian Hup Brothers Group of Companies) has taken delivery of two GR-1000EX-4 Rough Terrain Cranes, the first of this model ever purchased for the Singapore market.

Lian Hup Brothers Pte Ltd (LH) serves the construction and engineering industries with heavy equipment, large-scale machines, and trucks and other vehicles for building and transportation construction and maintenance. Reliable lifting equipment is an important part of their robust fleet; Tadano's reputation for quality and reliability started the relationship between the companies that stands to this day.

Mr. Alan Delon Chua, CEO of LH Construction & Machinery Leasing Pte Ltd., describes their past experiences with Tadano products, sales, and service as "awesomely good." With the cranes themselves, Mr. Chua describes notes "the performance has been superior."

So, when Mr. Chua and his team at LH decided there was a need for a new crane for a particular construction project, they looked to Tadano.

After examining the needed work and job site considerations, the team at LH decided to explore options in the rough terrain crane category. Research with other crane owners in Singapore and across markets in southeast Asia and overseas revealed consistently positive reviews for the GR-1000EX-4.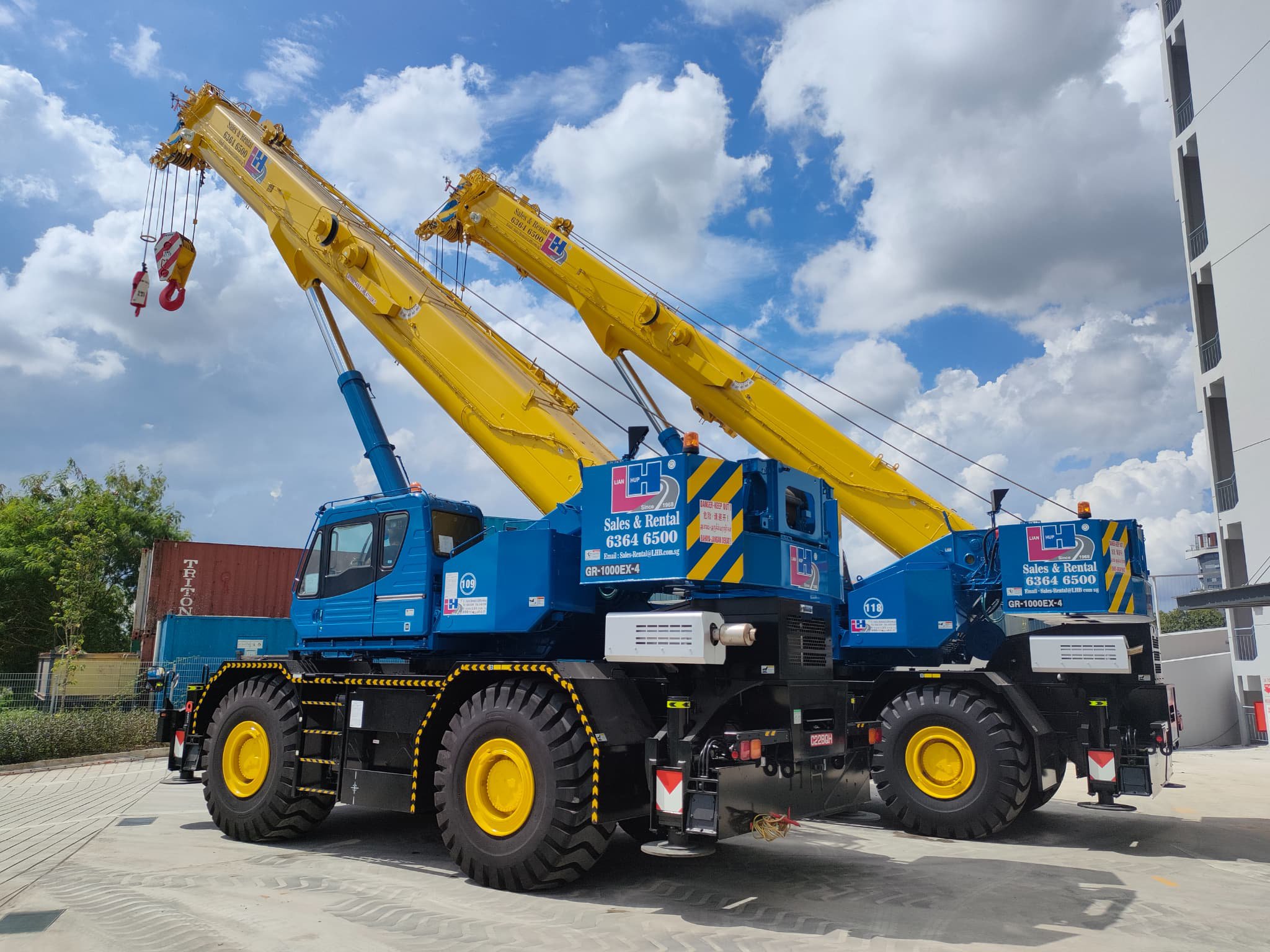 GR-1000EX-4 Rough Terrain Cranes purchased by LH Construction & Machinery Leasing Pte Ltd
Lifting capacity and built-in safety functions were considered top priority with their decision. The GR-1000EX-4's lifting capacity of 100t certainly fulfilled their lifting needs, and Tadano's reputation and record for safety is unmatched. The GR-1000EX-4 also features a 51m boom – longest in its class – and the gross vehicle weight of 55t means easy transportability.

These features, coupled with the previous experiences LH has had with Tadano cranes, led them to decide the GR-1000EX-4 was the best crane for their needs. They worked with the sales and service team at Multico to arrange for purchase and delivery, which took place in early 2022.

Delivery of the GR-1000EX-4 from Tadano and Multico to LH Construction & Machinery Leasing Pte Ltd was the first for this crane in the busy Singapore market, making it a significant milestone for this crane model as well as for all three companies involved in this transaction, which took place this spring.

The long-standing relationship continues to grow. Mr. Chua described his experience with this transaction by saying "I am incredibly pleased with the quality of both Tadano and the distributor Multico Equipment and Parts Pte Ltd. sales and after-sales service provided to me. Well done!"

Multico Equipment and Parts Pte Ltd., founded in 1973, is Tadano's distributor in the Singapore market and has provided sales and service to LH for many years. Having a Demag line of Tadano cranes, Multico offers all terrain cranes, truck cranes, telescopic boom crawler cranes, lattice boom crawler cranes, and of course rough terrain cranes. To help LH with their needs, Multico was pleased to showcase and offer the GR-1000EX-4 in their region.
Related topics