Pythagoras: a crane with the right formula for tight, challenging job sites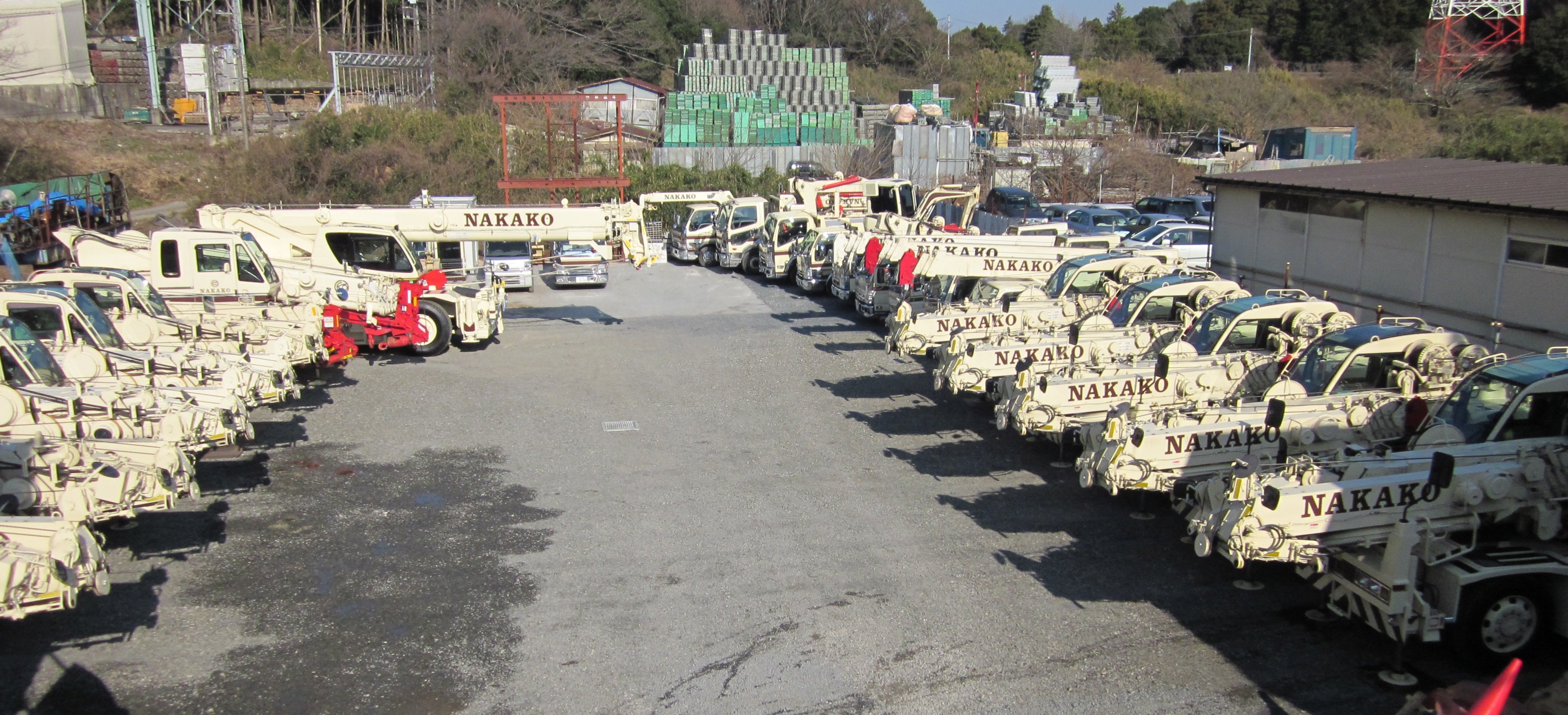 Every Tadano crane carries a model number. Some also have nicknames. Such is the case with the GR-130F-1, which is commonly referred to as "Pythagoras."

It is a fitting name for this agile, flexible, and efficient crane. Pythagoras was a Greek philosopher whose influence in mathematics, science, and even metempsychosis greatly advanced the ability of people to make calculations and analyze the world. Similarly, the GR-130F-1 – also known as Pythagoras – advances the ability of customers to lift and build in otherwise challenging, if not impossible, job sites.

Pythagoras – the crane - adopted a new mechanism boom that combines a main boom that extends upward with a horizontal boom that expands and contracts sideways. It makes it easy to lift materials for jobs in densely populated residential areas and urban areas. It is also well suited for jobs that require crossing electric wires, horizontally feeding materials to confined spaces, and transporting long objects. The machine can easily lift cargo over obstacles at the height of a 5-floor building, within a working radius of 18m.

Such design flexibility gives customers the opportunity to work with projects that may otherwise have been considered too difficult or expensive.

Nakako Co., Ltd. is one company employing Pythagoras in many key jobs. Nakako, based in Yokohama, was founded in 1983. They focus on constructing homes and apartments in areas where demand is high but building sites often present serious constraints; Pythagoras provides them an edge. The company's fleet of Pythagoras models has expanded to 11 and they are actively deploying them on a series of sites in Japan, with eyes on going international.

"Pythagoras is our strategy," said Mr. Noriaki Nakamura, founder and president of Nakako Co., Ltd. "Construction of low-rise houses with 2-5 floors in some Japanese metropolitan areas cannot be done without Pythagoras because there are many obstacles such as electric wires and highly restricted construction conditions. It can be even said that there is no site that cannot be built with Pythagoras."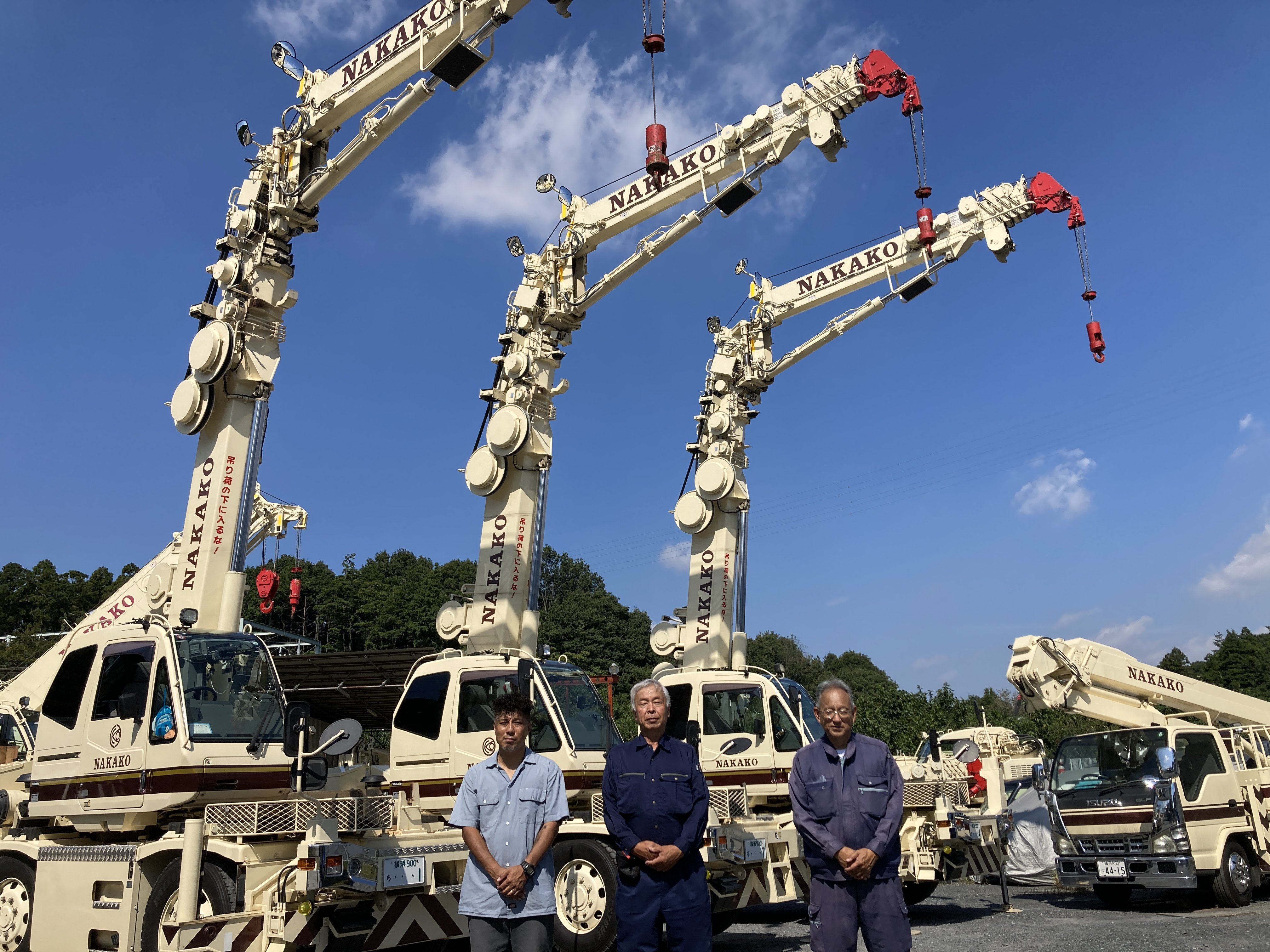 Nakako President Mr. Noriaki Nakamura (center) with crane operators Mr. Fujikawa (left) and Mr. Toyama (right) in front Pythagoras cranes, designed and built by Tadano.
One such example is a recent apartment project in a Tokyo ward, slated for a narrow, long-idle plot of land accessible only a one-way narrow street with restricted traffic controls. Tower cranes normally employed for a project like this would render it impractical in most cases.

Pythagoras, however, was able to conquer numerous challenges and create efficiencies that made the project not only possible, but economical. The crane was able to be delivered to the job site – 50km away from Nakako's head office in Yokohama City – within one hour. With a 2000mm width, Pythagoras was able to navigate the narrow streets to access the site with ease. Once on-site, the crane was set up within 30 minutes. Only person was needed for proper crane operation; the setup and slinging actions were carried out by 2-3 construction company workers.

The advantages Pythagoras possesses over tower cranes were evident throughout construction. Its design allowed for effective handling of building materials without the need for a tower crane; the hydraulics allowed delicate crane operations and a higher working speed.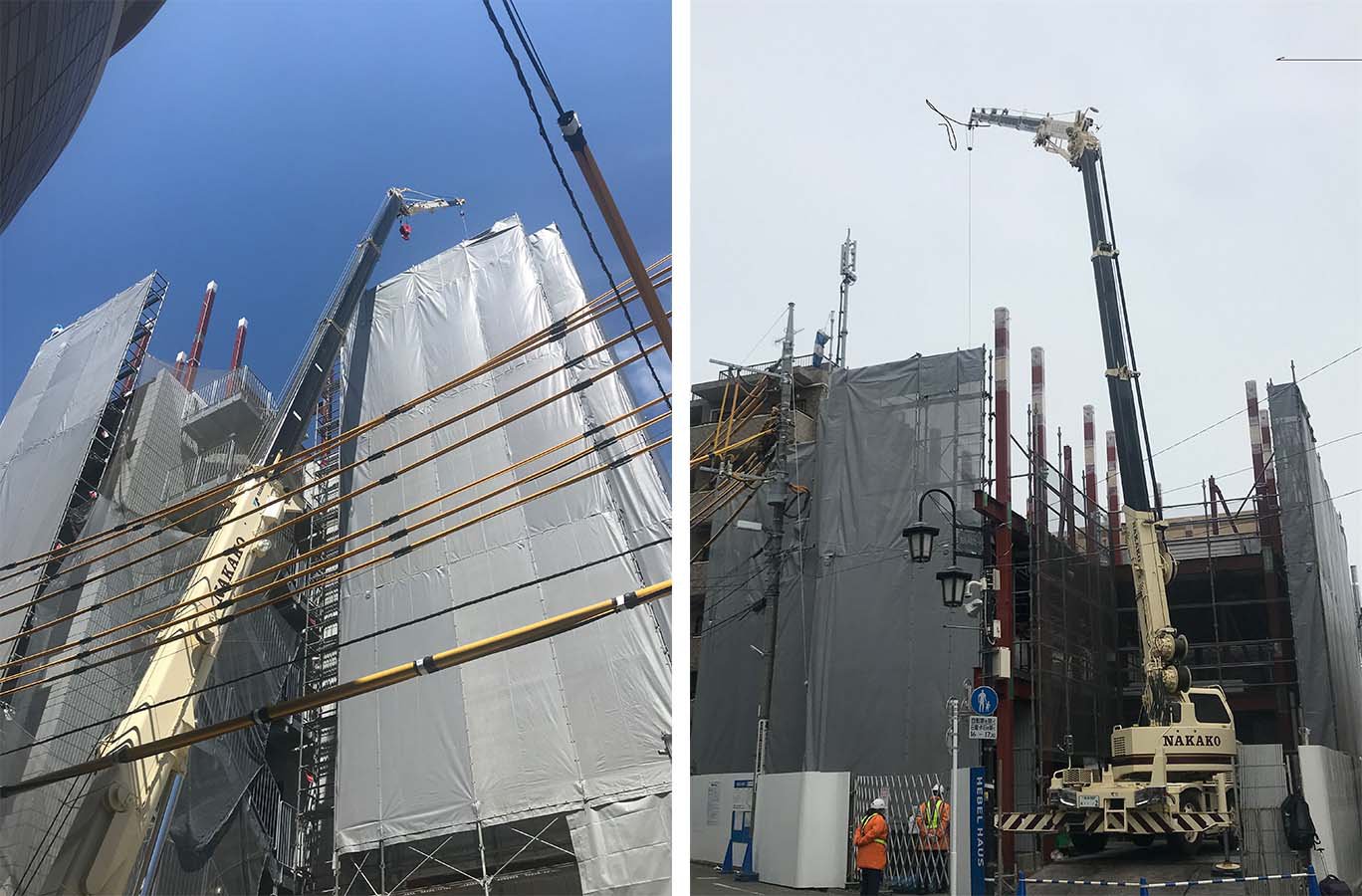 Tadano designed the GR-130F-1 in Japan with input from customers like Nakako. "Pythagoras is a product that was designed based on mutual knowledge exchange between us and Tadano, who incorporated our on-site experience into the machine's development early on," noted Nakamura, "there is no other product in the world that can replace it."

In addition to its lineup of Pythagoras models, Nakako also owns and operates GR-160N, GR-250N, cargo cranes, and aerial work platforms to help them accomplish a variety of client projects.

"I am very grateful for a machine manufacturer that can respond to customer needs like this," Nakamura said.

GR-130F-1 Main Specifications:
Crane capacity

4.9t × 82° (main winch)

1.8t × 70° (auxiliary winch)

Max. Lifting height

19.0m (main winch)

30.7m (auxiliary winch)

Max. working radius

13.0m (main winch)

23.0m (auxiliary winch)

Boom length

5.5m ~ 15.0m

Jib length

4.1m ~ 15.9m

Jib elevation angle

-3°~82°

Jib offset

7°~75°

Tailswing

1.47m
Related topics